As a family-owned, Kent-based company, we are celebrating 20 years in business by fundraising for local charity Take off. 
David founded the company in 2002, supplying and installing made-to-measure blinds in Canterbury and surrounding areas.
A few years later, Katie joined, and today our small but expert team of five fit all types of interior blinds and shutters. Our team prides itself on taking great care to ensure each customer has the knowledge and advice for the best result.
Hear what David has to say: "we're delighted to be celebrating our 20th anniversary. Whilst the team has grown, our values have remained the same, and our customers remain at the heart of our business. As a close-knit team, we're grateful to each of our employees for helping us reach this milestone and are excited to celebrate in a fun way that also gives back to the community."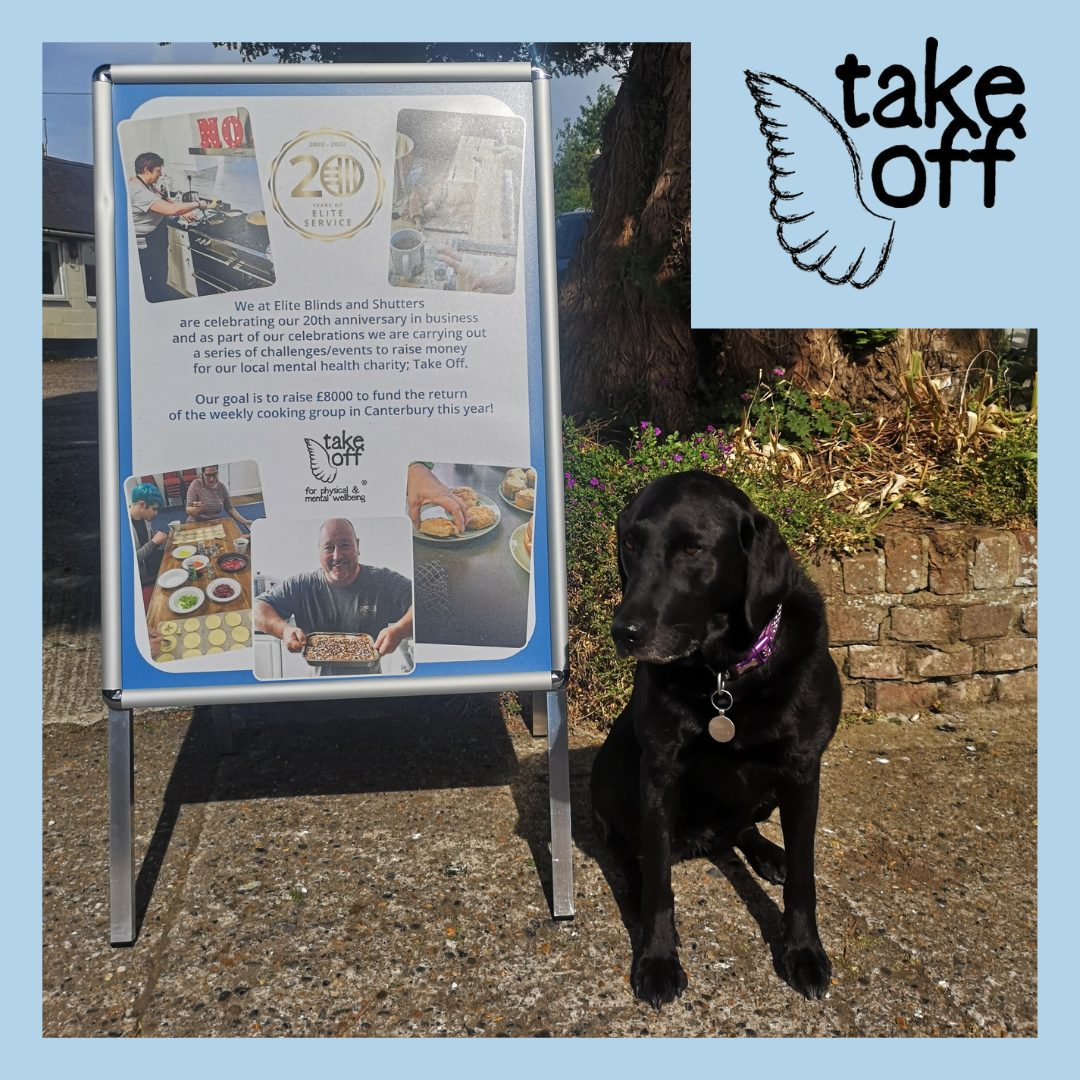 To celebrate this milestone, our Elite Blinds team will be undertaking a range of fun challenges and events throughout 2022 whilst raising money for our local charity, Take Off – Mental Health Charity, who supports better physical and mental health.
Take Off run entirely on a peer support model, and most of their services take the form of self-help groups. Click here to find out more.
Earlier in the year, our team undertook a beach clean-up on the slopes of Tankerton, collecting six bags of litter, helping to preserve the beautiful Kent beaches and countryside. 
We are also planning a group clean of the river Stour in Canterbury. To further mark the occasion, throughout the year, the team will be planting 20 trees in the local area – one tree for every year of business. The first tree will be planted in Littlebourne Recreation Ground for the Queen's Jubilee as part of the Queens Green Canopy. 
We also have an ongoing walking challenge our team is participating in throughout the year. The first blind to be patented in the UK was in 1769, which is why the team will be challenging ourselves to walk 1769km each. Make sure to keep an eye on our socials for regular updates!
Last but not least, we will be holding a fundraising night in collaboration with MMS360 in Autumn. Watch this space for more to come!
We are so proud to be able to give back to our community and thank them, and our team, for their continued support over the last 20 years. We appreciate that it is the small gestures which can make all the difference.