Venetian blinds are a great option to consider for your home or work space if you need a blind that offers flexibility in privacy and light control.
Available in three materials; real wood, faux wood and aluminium.
Real wood venetian blinds are made from sustainable wood to match your shutters and give versatility in light control. Faux wood are a composite material, which can come with a wood grain affect to give you the allusion of natural wood, whilst being protected and durable in damp conditions like bathrooms.
Aluminium Venetian blinds offer an inexpensive, hard wearing option, ideal in rental properties or commercial situations.
All materials are available in different painted finishes and wood stains.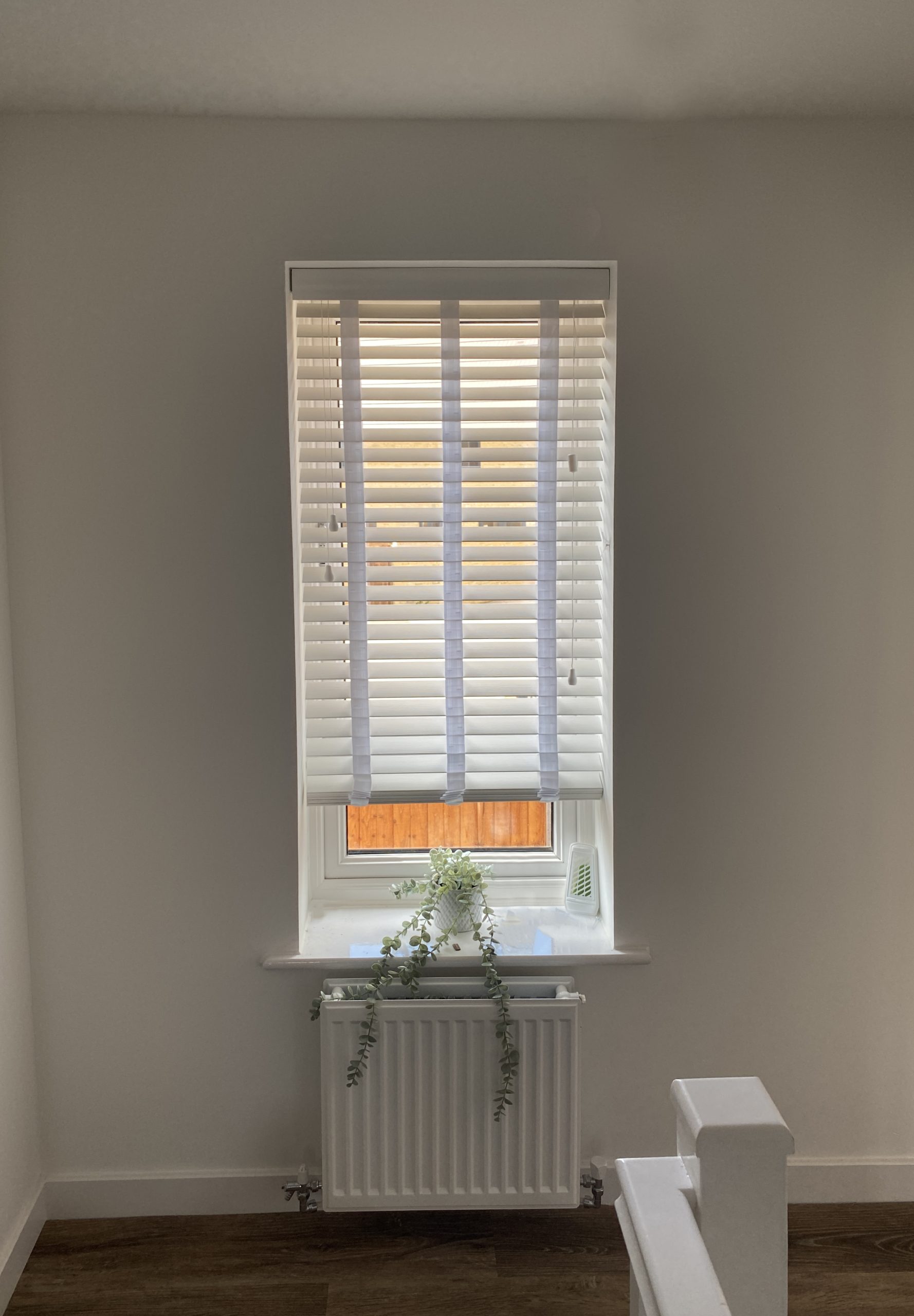 Tapes or Braid
Wood and Faux Wood Venetian blinds come with braid cord as standard, however you can have the added option of fabric tapes. 'Tapes' are strips of cotton that run vertically down the blind where the internal strings are, positioned to hide the 'rigging' of your blinds. Tapes add a second material to your blind whilst also concealing the internal cords of the blind which some feel gives a more 'polished' finish.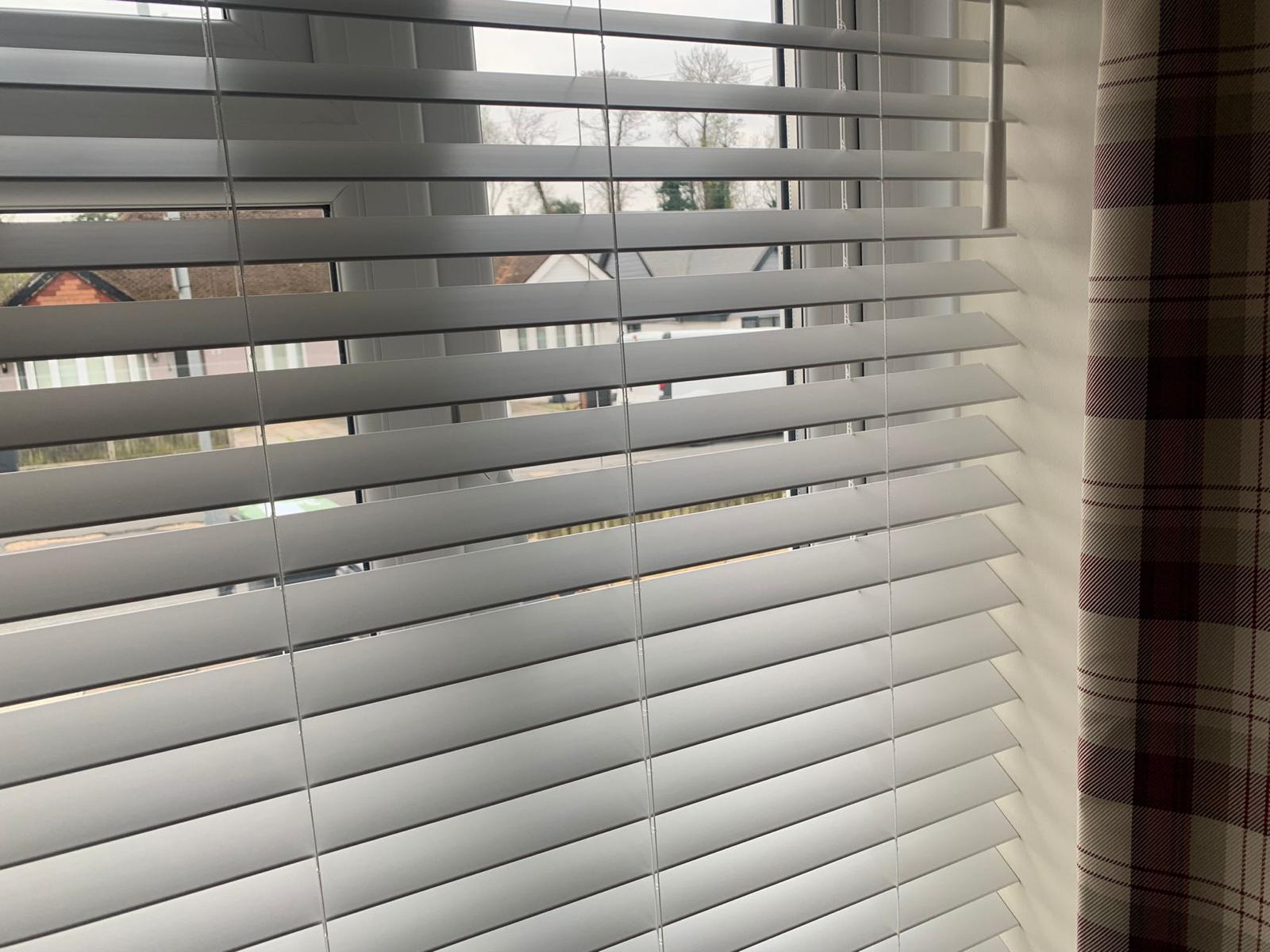 Controls
There are several ways to operate your venetian blind, and we can help you find the best suited option for your needs – this can influenced by the environment the blind is in and when/how often it is to be operated. See below a list of the options available:
Cord Control – This is the most common option for venetian blinds which has two sets of cords; one to tilt the slats, and one to raise and lower. Due to Child Safety Regulations all blinds are required by law to be fitted with a child safety device if there are loose cords, this can either be a breaker in the in the cord as well as a wall cleat to wrap the cord around. 
SmartLift Control – SmartLift is a new product released by S:Craft, which means the venetian blind automatically child-safe. You have a wand which tilts the slats, and to raise and lower the blind, you lift the blind by the bottom rail, as it is on a tensioned system. See the video below. 
Motorised (battery or hardwired) – This is a great option for windows that are out of reach or quite frankly if you don't want to get out of bed immediately! Again this is automatically child safe due to no loose cord controls.