Stock image courtesy of Eclipse Fabrics
Pleated blinds are a simple yet effective option for dressing your windows to provide privacy and room darkening should it be required. There are multiple ways a pleated blind can look and be operated.
 Made-to-measure for the perfect fit, our blinds provide a subtle finishing touch to your interior, with a wide choice of beautiful fabric designs and colourways available.
Why not have them fitted within a Perfect Fit frame for added sophistication? Our motorised lift option gives you effortless automation, enabling you to lift and lower your blinds at the touch of a
button.
See below the options we have available.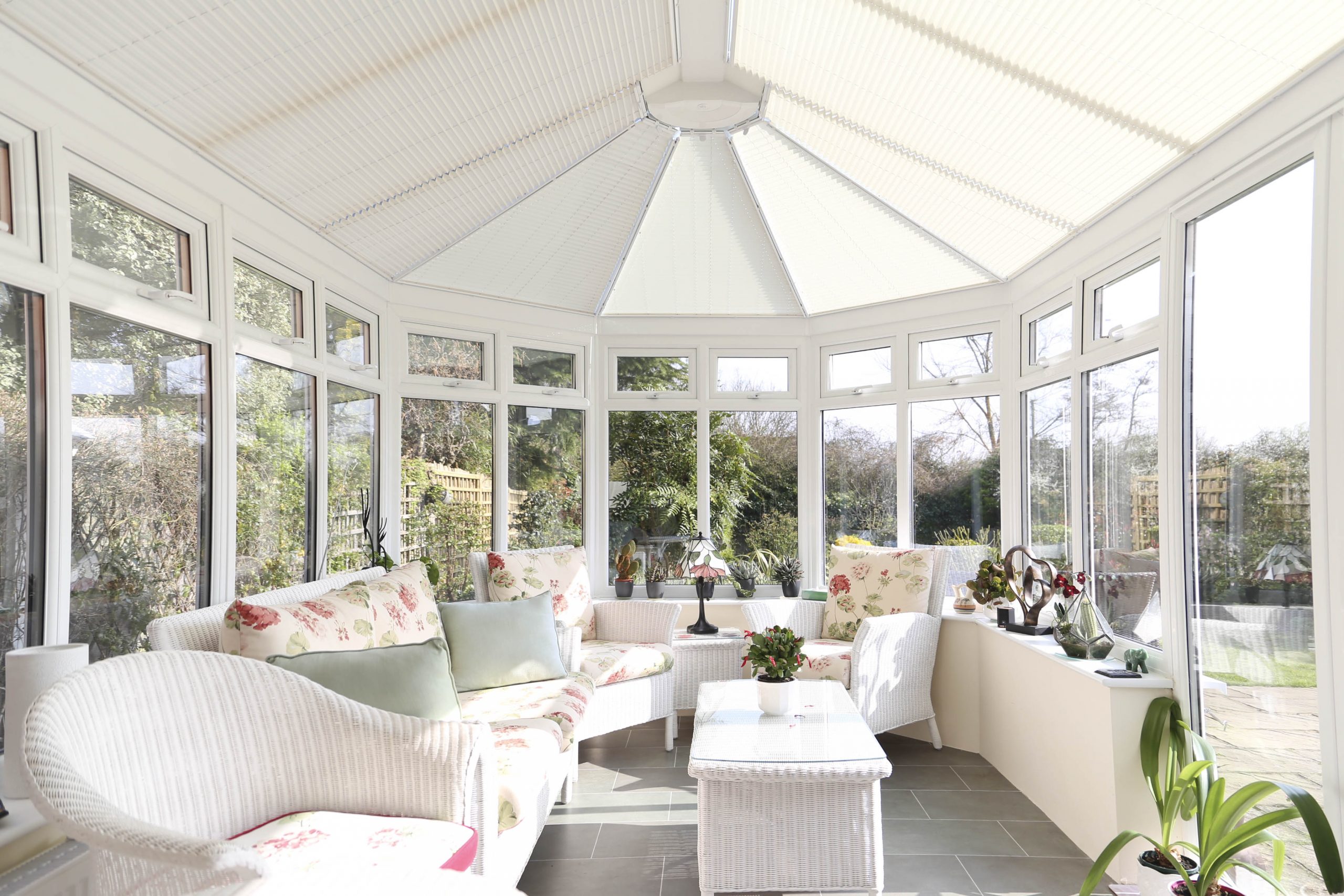 Shaped Blinds and Roof Blinds
One option available for shaped windows are pleated blinds, there are a vary of options available – quite common in modern built homes and conservatory roofs. These are available with manual control or motorised.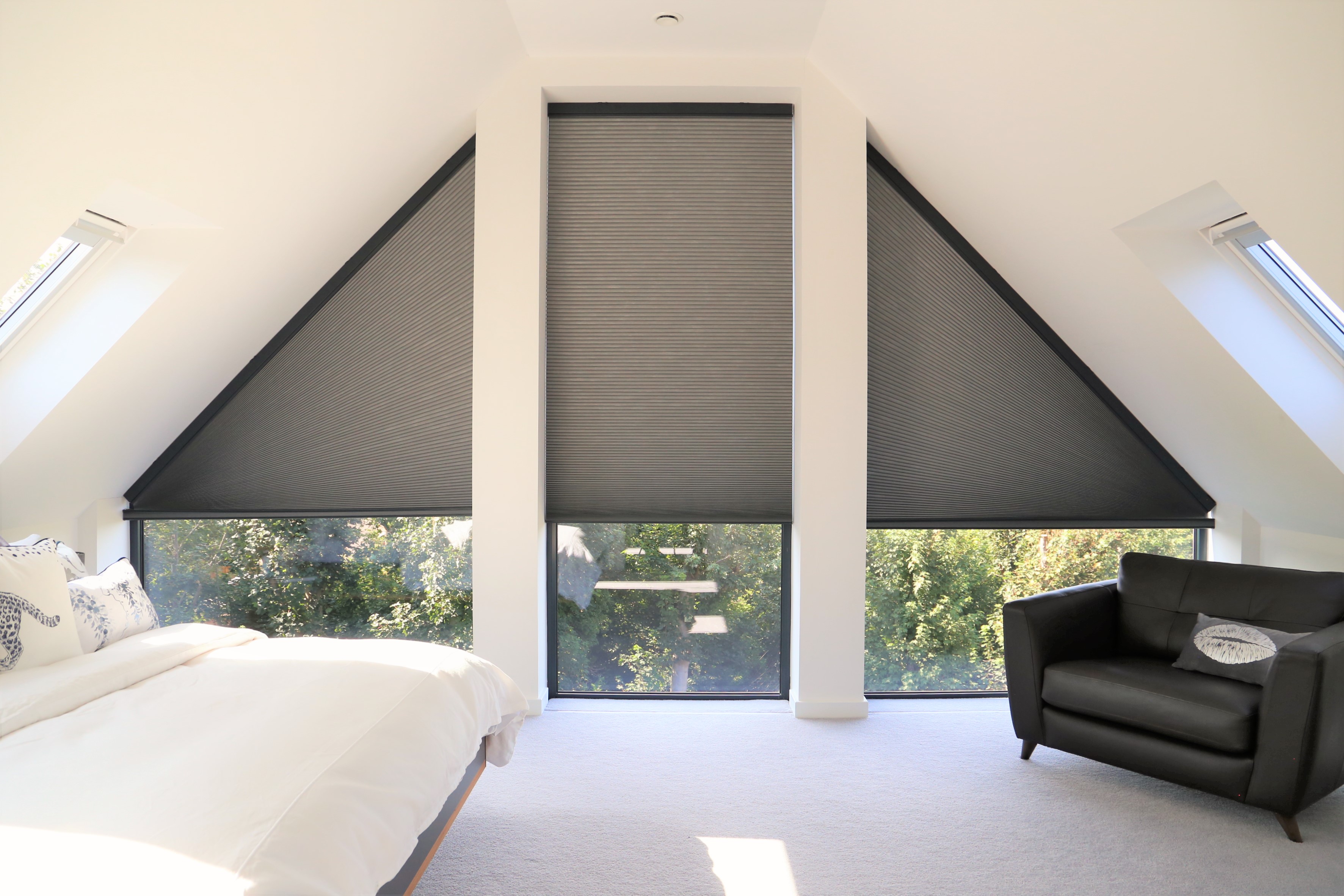 Controls
There are several ways to operate your pleated blind, and we can help you find the best suited option for your needs – this can influenced by the environment the blind is in and when/how often it is to be operated. See below a list of the options available:
Tensioned – This is the most common option for pleated blinds which is there are no control cord, as the blind is fitted under tension. This blind is automatically child safe.
Free-hanging – There is a control cord to the side of the blind, which you use to control pulling the blind up or down, with a lock in mechanism built into the headrail so you can have the blind only covering half the window. Due to Child Safety Regulations all blinds are required by law to be fitted with a child safety device if there are loose cords, this would be a wall cleat to secure the cord around.  
Motorised (battery or hardwired) – This is a great option for windows that are out of reach or quite frankly if you don't want to get out of bed immediately! Again this is automatically child safe due to no loose cord controls.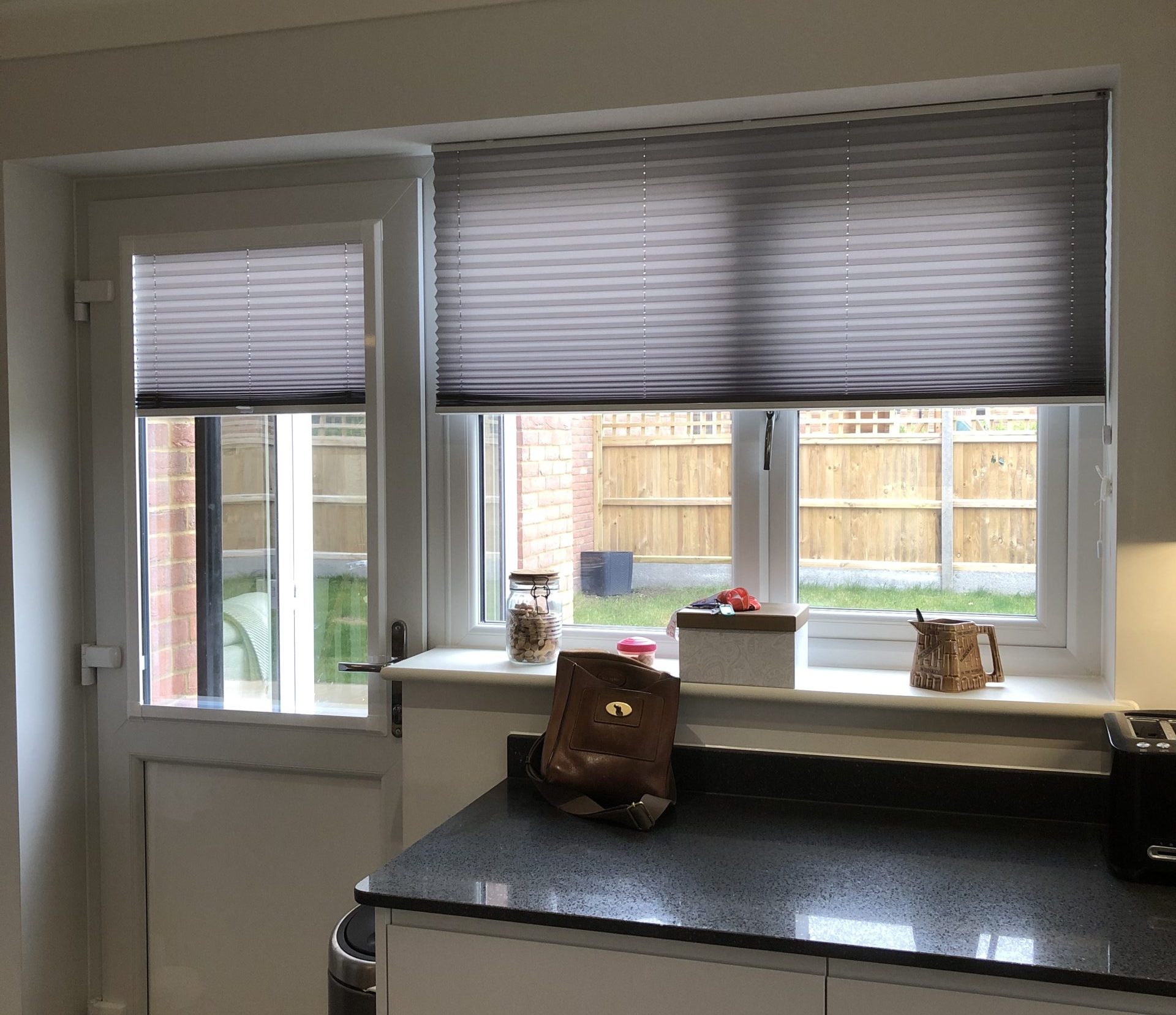 Opening Doors and Windows
With pleated blinds, you have the potential to have it fitted within a Perfect Fit frame, ideal for doors and opening windows, where it will not interfer with operation of the door/window. This is due to the frame clipping into the seal of the glass to window frame.
There are different colour options available for the frame, and you can read more about the Perfect Fit frame here.