Made to Measure Shutters for Schools, Homes & Businesses in Kent
Elite Blinds & Shutters install quality made to measure in Canterbury and throughout Kent.
Enhance your home with these elegant and stylish wooden shutters offering privacy, shading, warmth and increased security.
We have various different ranges to suit your budget and design requirements including waterproof shutters for bathrooms and wet rooms, special shapes for that "not sure what to do with" window to our new electric Autoclose and PowerMotion product.
Our shutters come in a range of materials, from MDF to Basswood to architectural grade aluminium.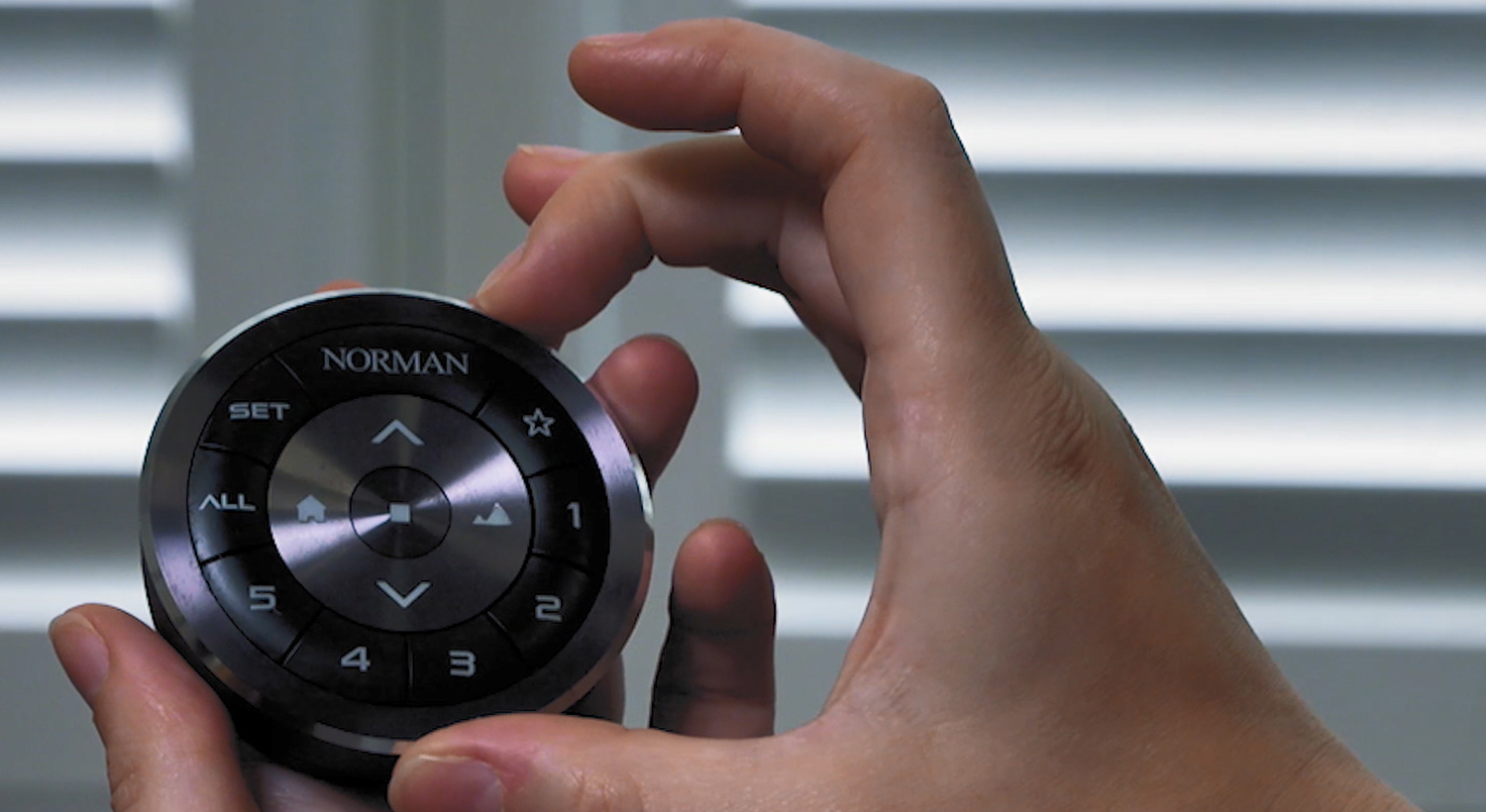 We are pleased to annouce our main supplier S:CRAFT have introduced the PowerMotion upgrade, for effortless, automated shutters. One of the main features of this practical new window covering is a remote control which can control the angle of a louvre giving complete light and privacy control. Even without having to handle the shutters, you can get the light levels just right. This time-saving system also boasts an enhanced, discreet motor that will disengage if something is caught or obstructed within the louvres.
Available in all materials apart from Java and Portchester
Ideal for hard to reach installations or large areas that aren't practical to close by hand
A highly efficient energy strip solar panel to extend battery life
Louvres can be controlled manually by hand or remote
If the louvres become obstructed the motor will automatically disengage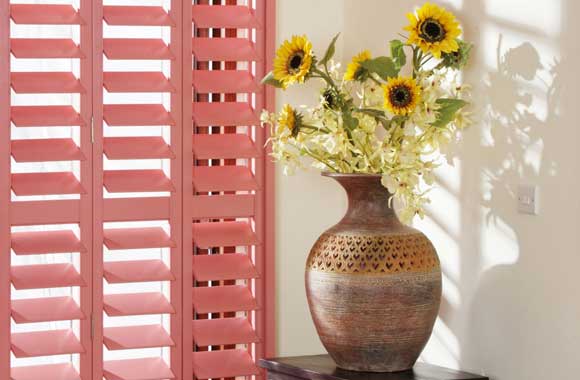 Custom Colours
Match your existing decor by choosing your own custom colour shutters in almost any shade or tone that will blend seamlessly with your home or business.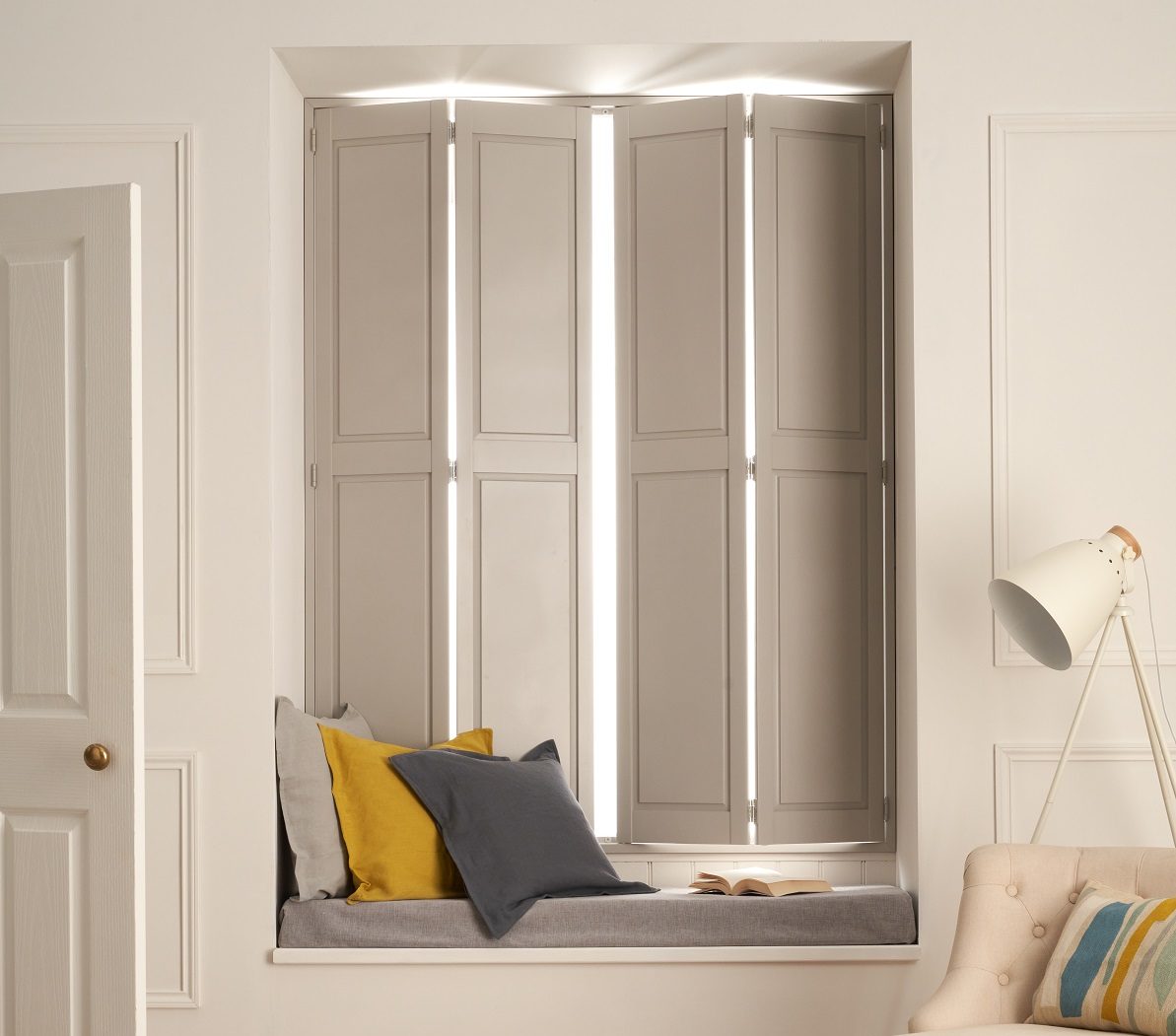 Solid Shutters
With no louvres, these shutters are stylish solid panels that are both practical and secure whilst offering  top to bottom coverage. This is a great solution especially in bedrooms as they provide more blackout by stopping seeping light.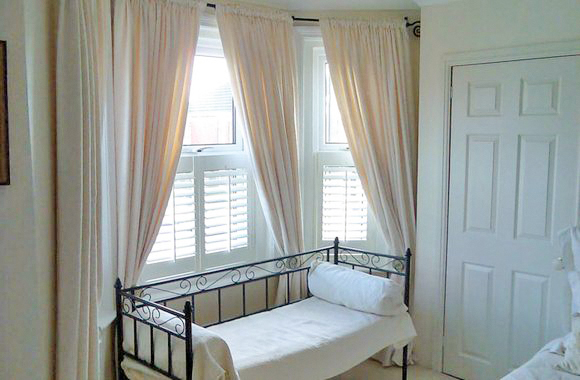 Café Style
This is when you only want the shutter to come part way up the window. It works very well if you want privacy during the day.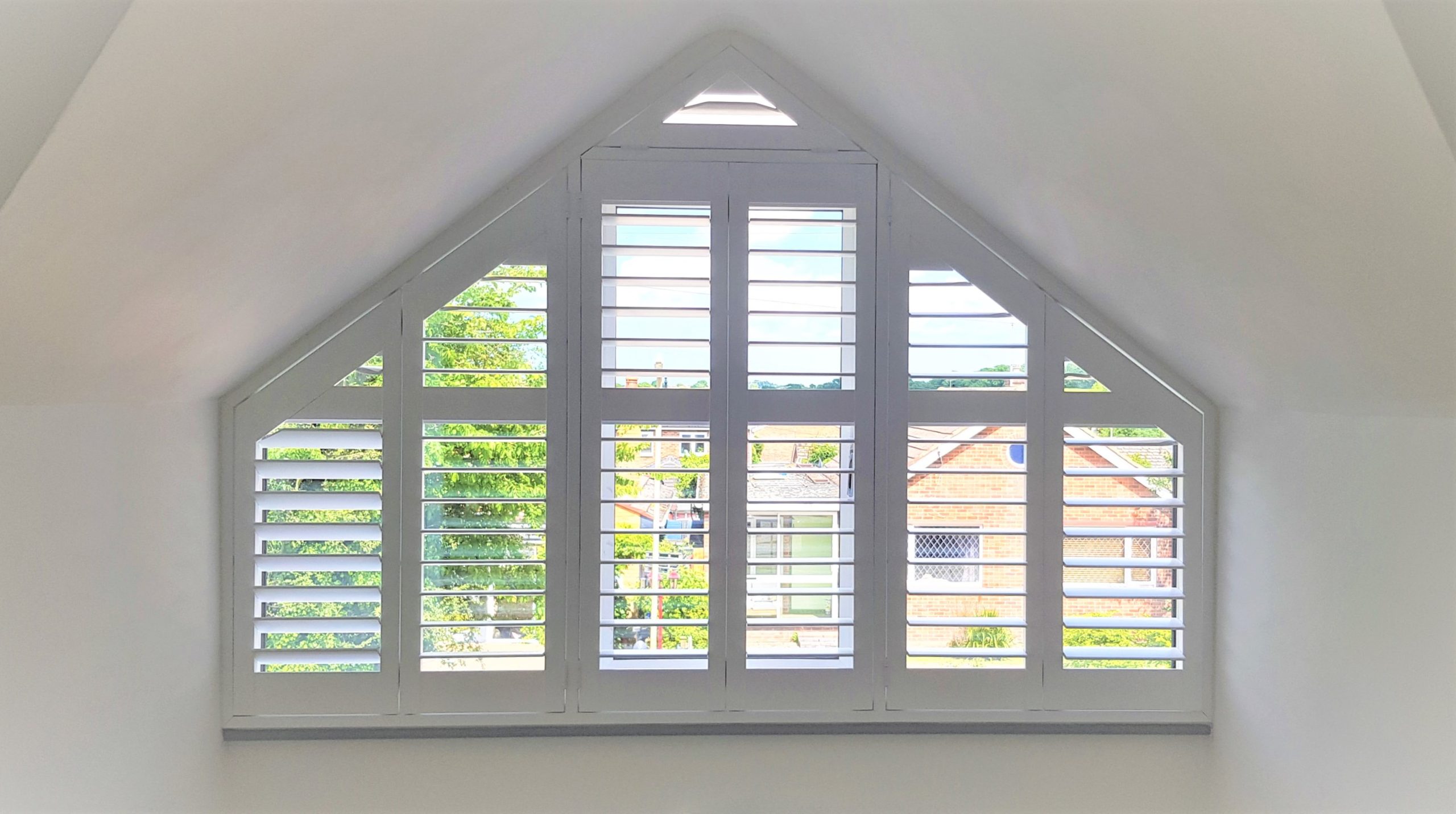 Special Shapes
Our shutters can be adapted to suit all window shapes, no matter how curved, angled, small or large. Think about it, you'd struggle to get a perfectly round curtain to fill a gap and also open and close properly. No such problem with our shutters!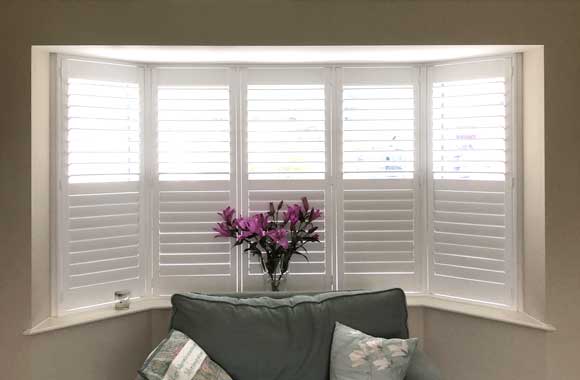 Full Height
These are the most popular style. The frame and panels cover the whole window. Quite often the panels will have a divider/mid rail. This then gives you the option of opening the top louvres separately to the bottom louvres.  Perfect when you want both light and privacy.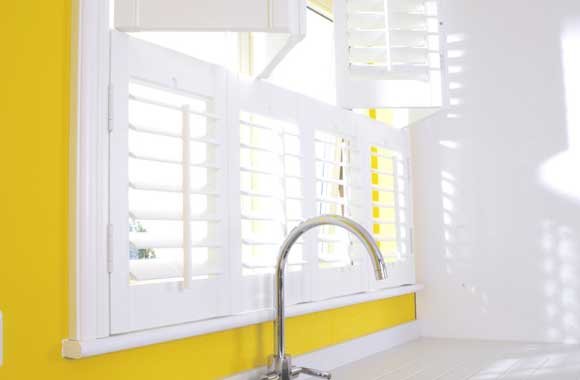 Tier on Tier
This is where the frame is full height with the panel split into two allowing  the louvres  to be opened independently of the panels.

We are pleased to announce we are now stockists of S-Craft's new exclusive product; Porchester Aluminium Security Shutters.
These shutters are architectural grade aluminium with CE quality certification.
Robust and stylish, PorchesterⓇ shutters will provide that extra level of security without the sacrifice of elegance.
Porchester offers the ideal solution for those homes, shop fronts and commercial spaces where there may be high risk access points.
These shutters are available in full height, tier-on-tier and tracked, offering you flexibility with privacy and light control whilst enhancing security. Please visit our Gallery to watch our video on this exciting product.
Privacy when you need it
Each panel can be individually closed to allow light in but keep unwanted attention out.
Close the lower panels for privacy, but allow light in from the upper panels. Ideal for bedrooms, bathrooms and street facing windows.
Ultimate light control
Our shutters are designed so that each panel can be independently adjusted to temper the light exactly as you like it.
They give you complete control of your home, so you needn't risk faded fabrics or need to draw the curtain or move from where you're sitting because the sun is in the wrong place!
We offer a 5 year guarantee on all our shutters!
Available in 7 different materials

Adjustable louvres or solid shutters

Full range of colours including custom

A variety of styles including Tier on tier, Café Style and Full Height as well as Special Shapes
Tilt-rod and 'easy tilt' operation

Louvre sizes from 47mm to 114mm

Stylish, elegant and clean look

Great for privacy, light control as well as sound and draught reduction
All our blinds and shutters are bespoke, made to measure and installed by professionals