Need made-to-measure blinds which are designed to be fitted to windows and doors, without interfering with their operation or drilling? We have a few options for you! They have a clip-in bracket system, which means we can slot these frames in between the glass beading and the window frame. Ideal for bifold/patio doors and opening windows. More recently released systems called Clic-Fit or Tru-Fit, which are also no-drill systems but require strips that stick them to the glass, it looks better than it sounds (take a look at the pictures below!).
As we are seeing an increase in the colour anthracite being used for window casings, this along with a few other colours is available for the Perfect Fit and Intu frame systems, keeping the design seamless and unobtrusive.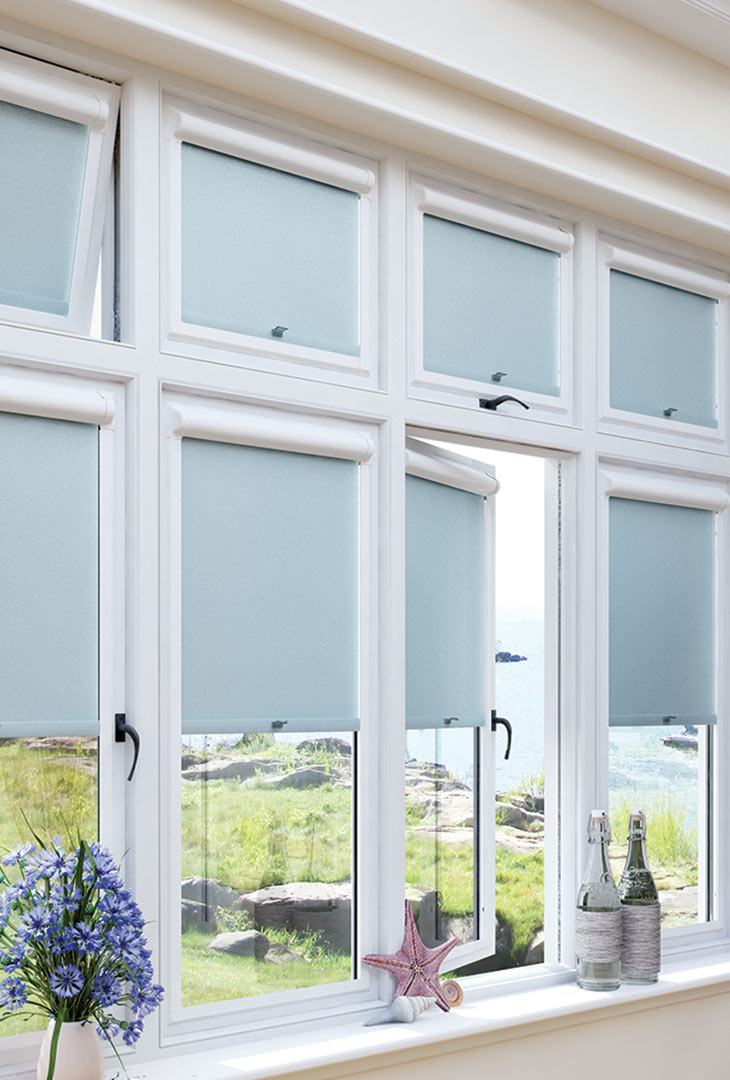 Blind Types Available
Within the Perfect Fit frame, there are a few options available for the type of blind to sit inside. The most popular option being pleated blinds, followed by aluminium venetian blinds and also roller blinds (pictured to the left).
Pleated blinds are a great option as a lot of the fabrics help with heat regulation (popular for roofs and conservatories).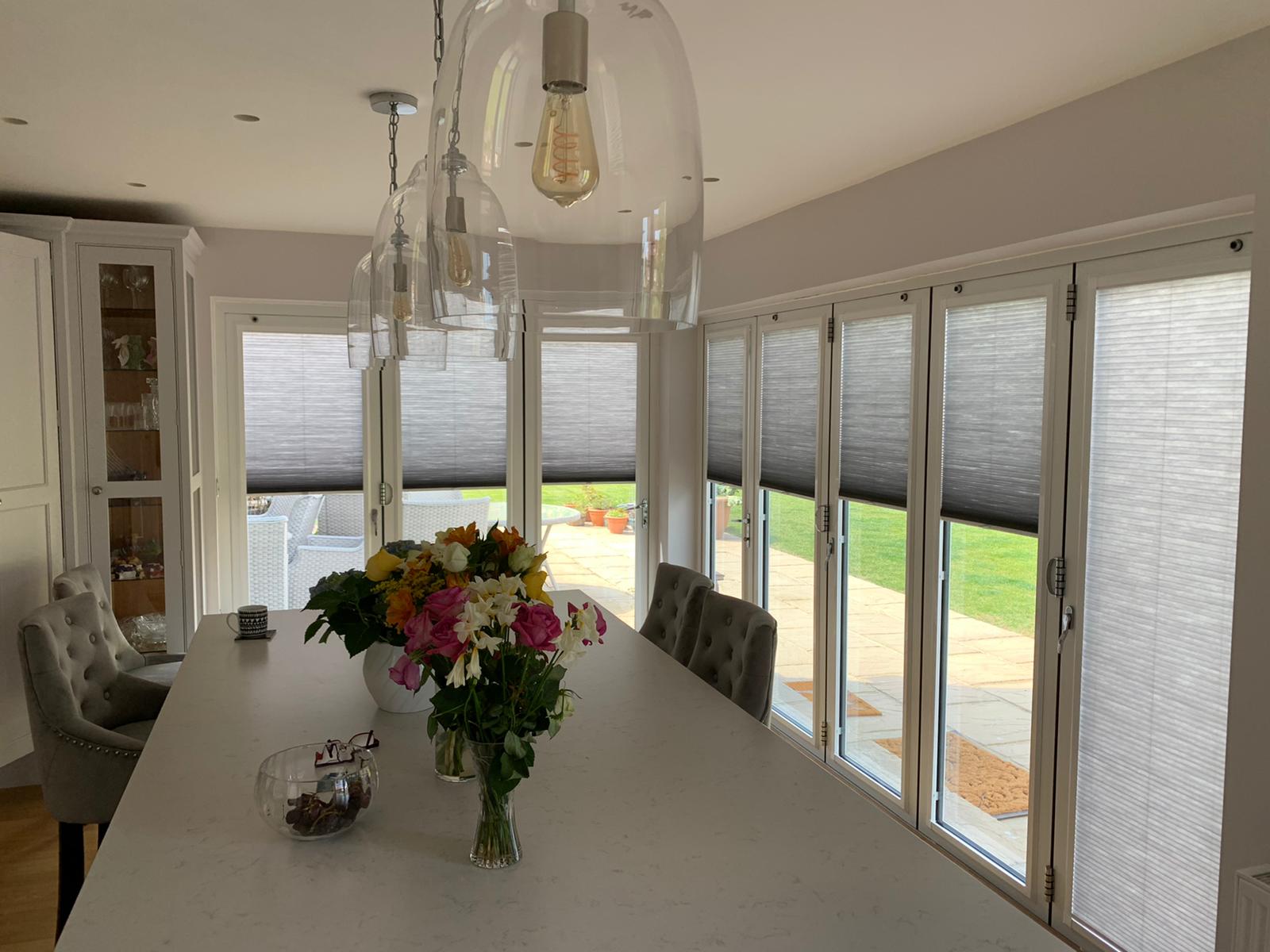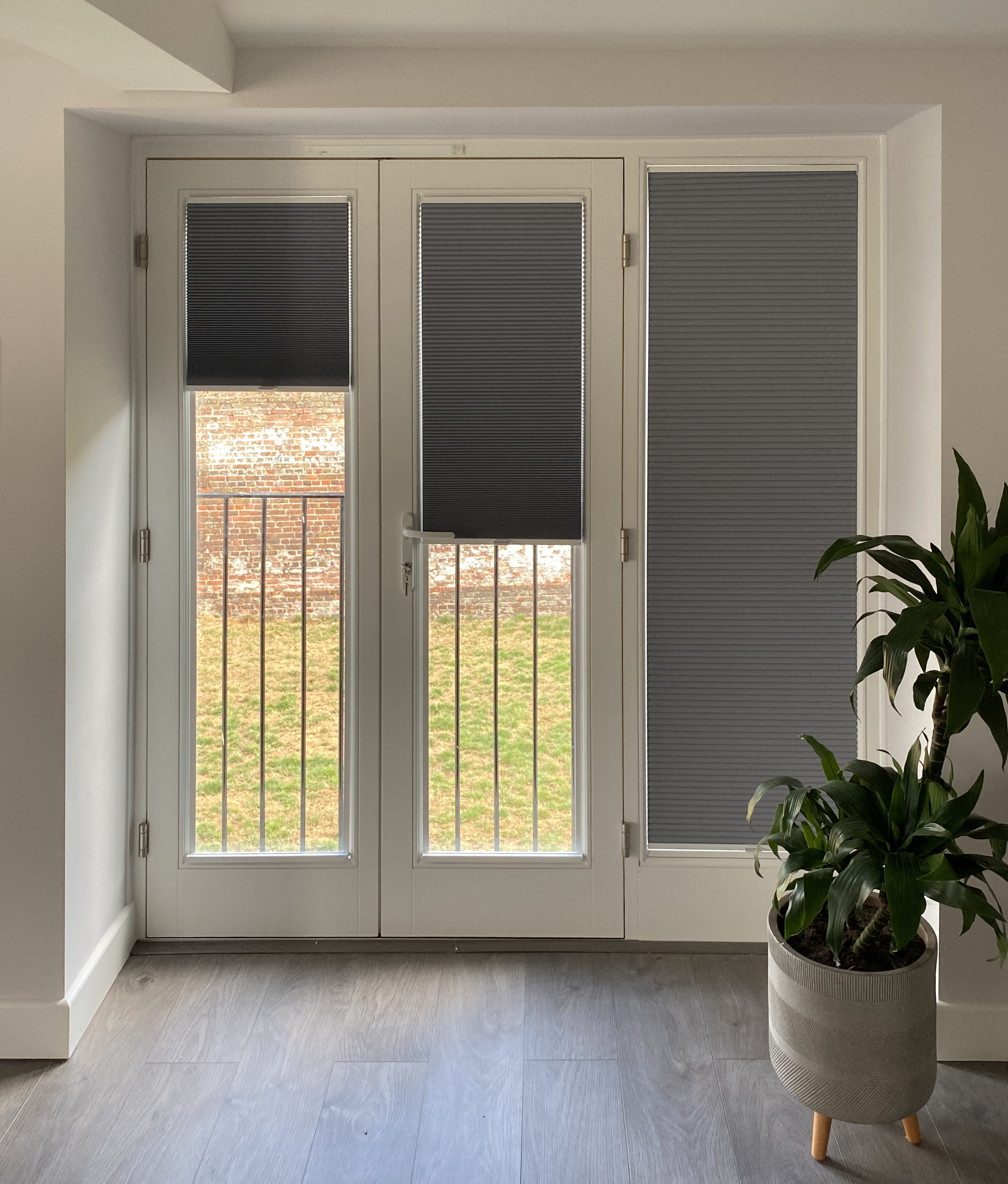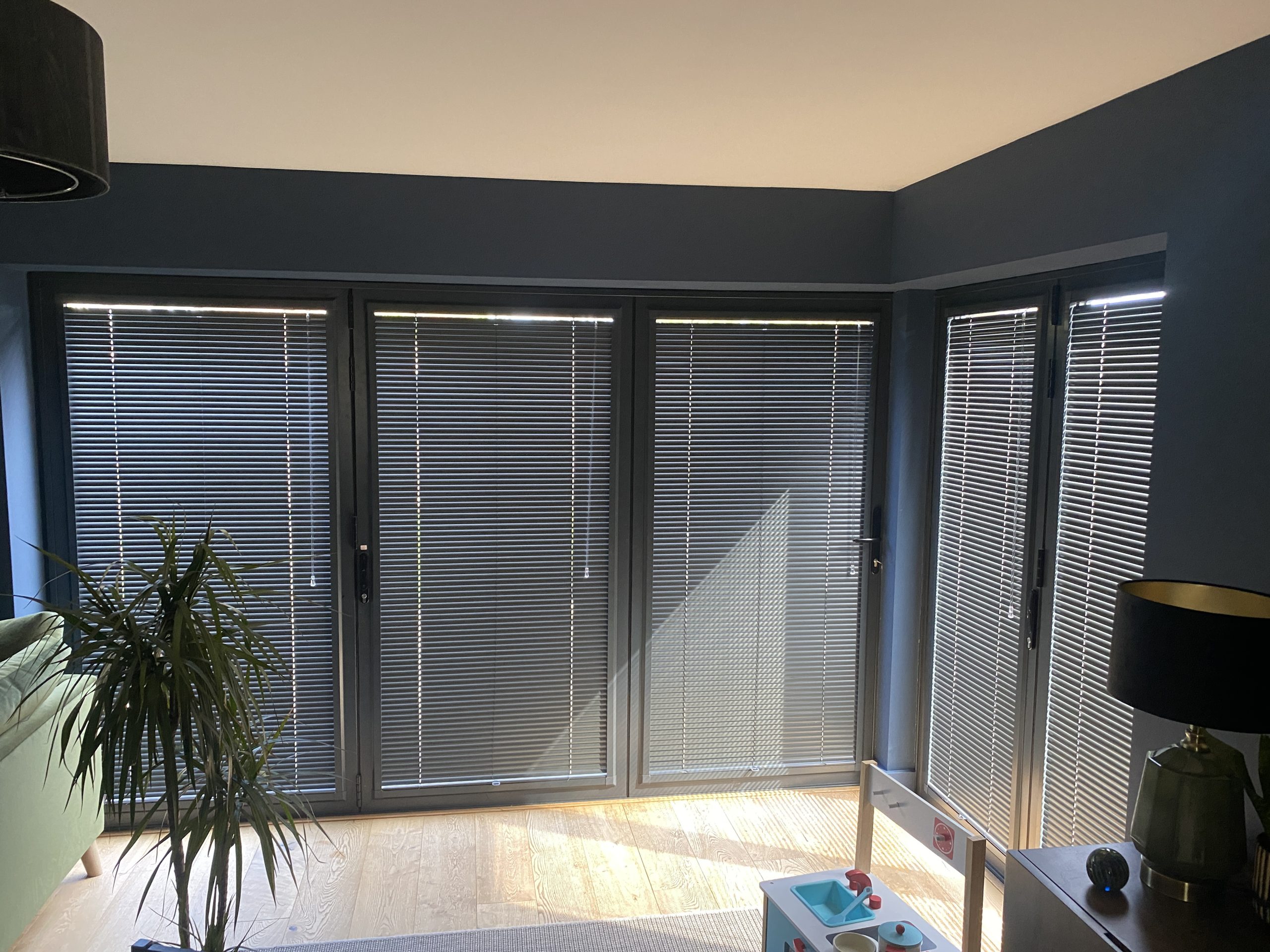 Controls
There are several ways to operate your pleated blind, and we can help you find the best suited option for your needs – this can influenced by the environment the blind is in and when/how often it is to be operated. See below a list of the options available:
Tensioned – This is the most common option for pleated blinds which is there are no control cord, as the blind is fitted under tension. This blind is automatically child safe.
Free-hanging – There is a control cord to the side of the blind, which you use to control pulling the blind up or down, with a lock in mechanism built into the headrail so you can have the blind only covering half the window. Due to Child Safety Regulations all blinds are required by law to be fitted with a child safety device if there are loose cords, this would be a wall cleat to secure the cord around.  
Motorised (battery or hardwired) – This is a great option for windows that are out of reach or quite frankly if you don't want to get out of bed immediately! Again this is automatically child safe due to no loose cord controls.