Made-to-Measure Vertical Blinds in Canterbury, Kent
Made-to-measure vertical blinds are comprised of louvres (or vanes) made from fabric or plastic that hang down vertically from a track and can be tilted to allow just the right amount of light or sun into the room, whilst maintaining privacy.
They can be drawn back to either side of the door or window opening or drawn back from the middle with half the vanes at each side. These are most popular in office spaces.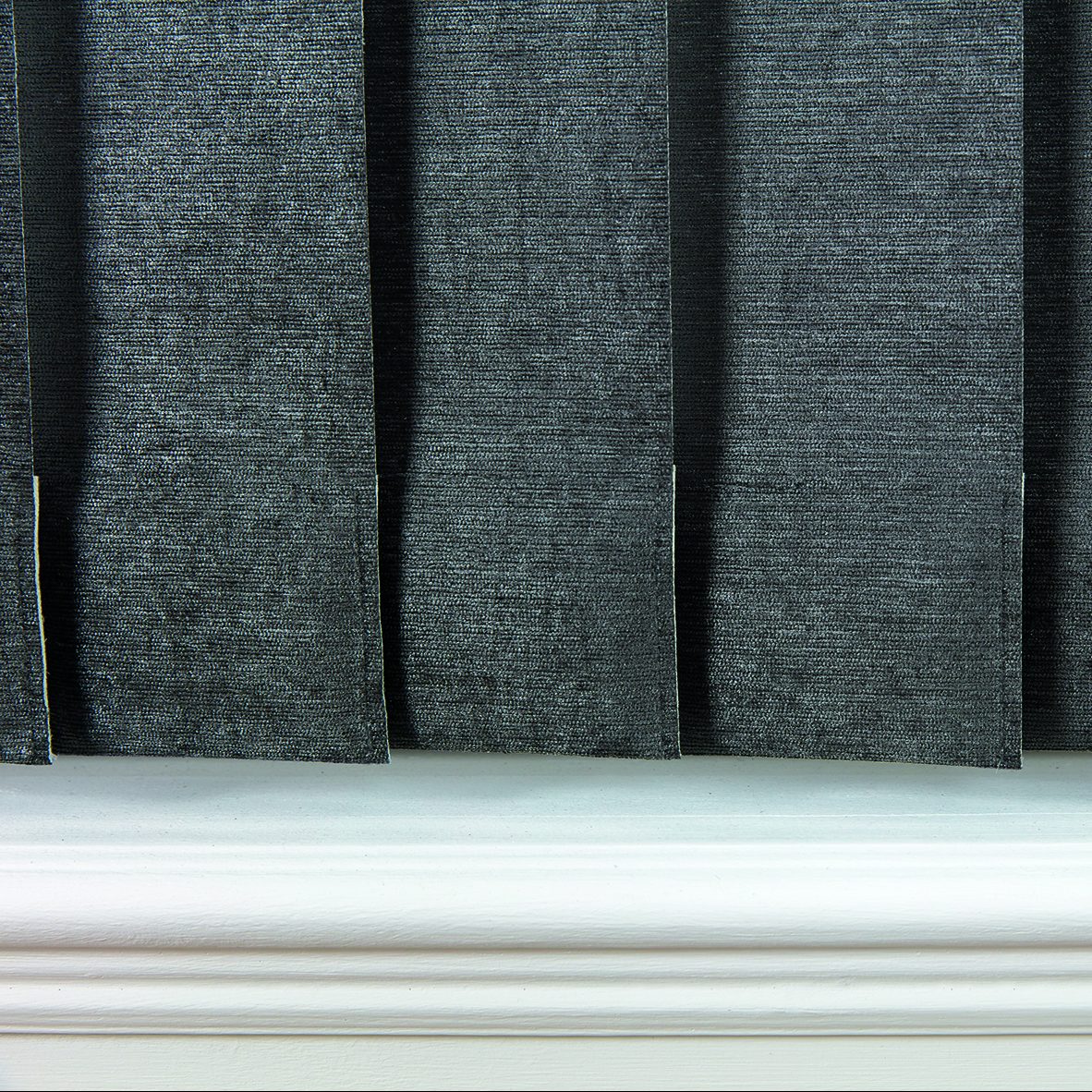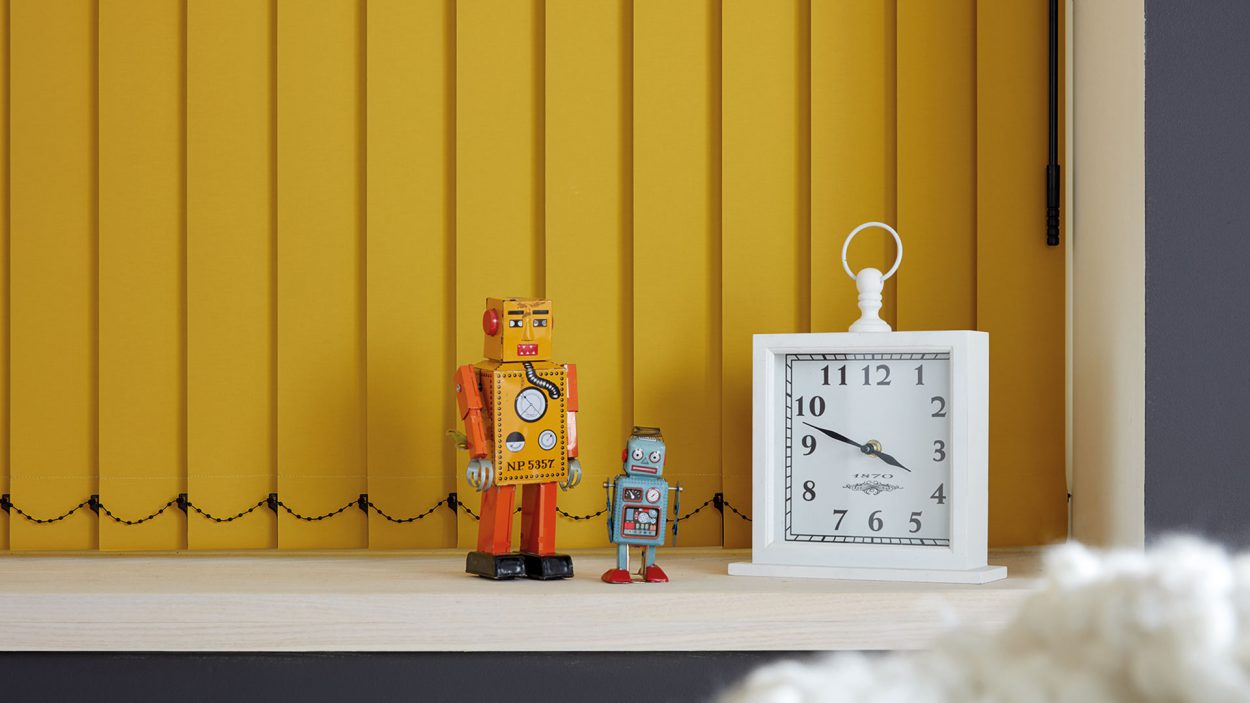 Sealed Bottom Weights
Vertical blinds have weights in the bottom of the louvres, which you have the option of being sealed in, for a more sleek finish or the traditional office look with chains.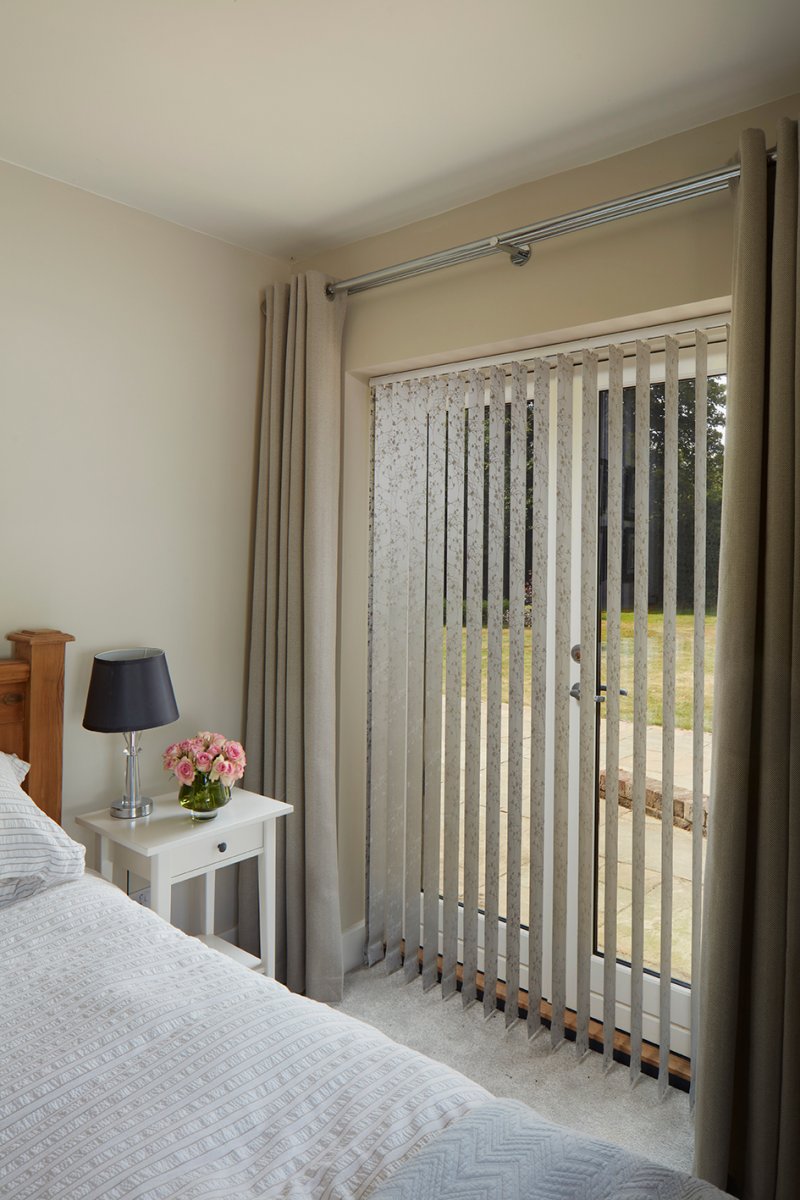 Controls
There are several ways to operate your vertical blind, and we can help you find the best suited option for your needs – this can influenced by the environment the blind is in and when/how often it is to be operated. See below a list of the options available:
Chain/Cord Control – This is the most common option for Vertical blinds which is a looped or continuous chain and cord to open and close the louvres as well as pulling them back into their stack. Due to Child Safety Regulations all blinds are required by law to be fitted with a child safety device if there are loose cords, this would be a wall cleat..
Wand Control – This is a pole which you pull across in the direction you want the blinds to go and also rotate to open and close the louvres. This is a popular option where child safety is of key paramount as there are no chains to get tangled up in. Depending on the size of the blind, you can have the pole permanently fixed at the side or it can be detachable (Ideal for classroom settings).
Motorised (battery or hardwired) – This is a great option for windows that are out of reach or quite frankly if you don't want to get out of bed immediately! Again this is automatically child safe due to no loose cord controls.