When it comes to re-imagining your favourite spaces, there is a wide range of materials to help bring your vision to light.
Think of your home transformed with premium, made-to-measure wooden shutters from a wide choice of materials, colours, textures and finishes. Plantation Shutters are renowned for their versatility and quality of finish, bespoke to your space.
We have a product range to suit every taste and budget, from the entry-level MDF to our top-of-the-range sustainably sourced White Teak wooden shutters or our aluminium security range.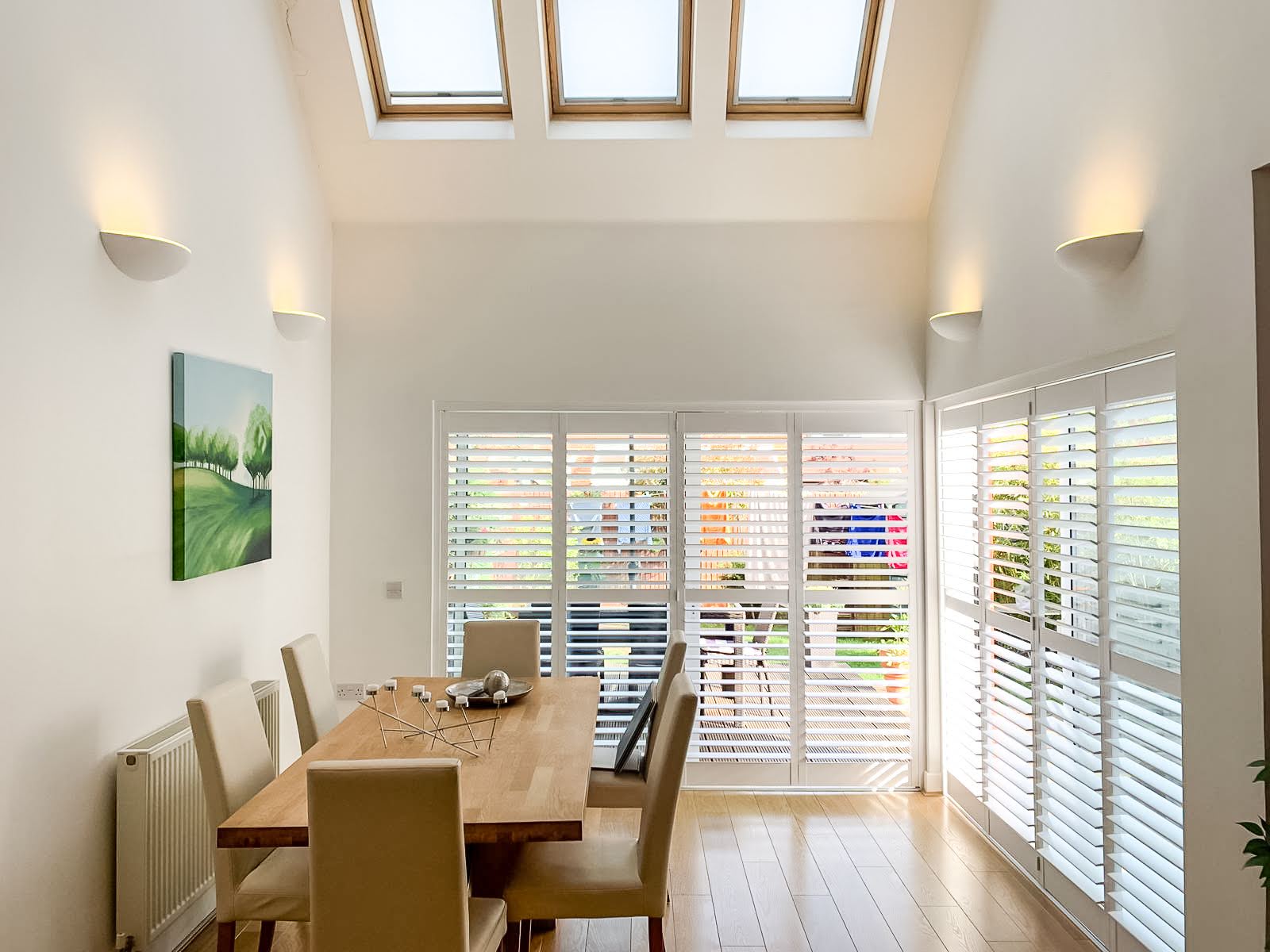 Monterey Pine
This piece is our most inexpensive yet high-performance option, perfect for those looking for a high-quality option without the bank-breaking cost. Monterey Pine is a durable and affordable option with a gorgeous, straight grain. However, knots are common, so we often recommend a painted finish to keep it looking elegant.
Monterey Pine is available in a choice of 13 paint colours. You also have the choice to have custom colour paint options.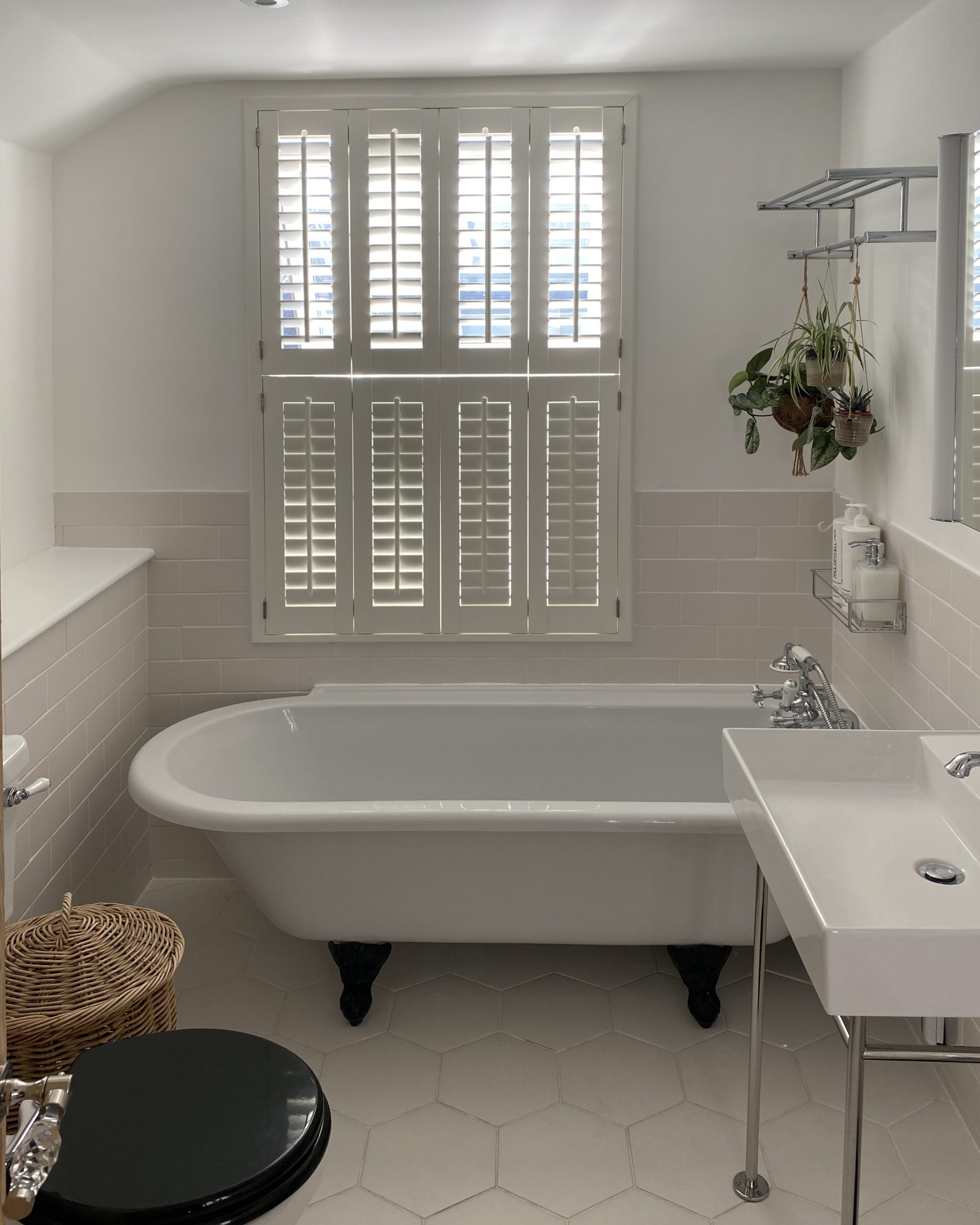 ABS/Poly (Waterproof)
ABS or Poly is a more robust alternative material to cheaper vinyl shutters. ABS is a hard, lightweight plastic used for various purposes due to its shock-absorbing properties.
Being crafted from ABS or Poly, rather than wood or MDF, means that your shutters are fully waterproof, making them an ideal material for rooms with condensation issues or increased exposure to water. In bathrooms, kitchens or wet rooms, the shutters are easy to dry and do not absorb moisture like other materials. Each shutter has a high-quality finish which means it is virtually impossible to tell that the shutters are plastic.
There are over 23 colours available, custom colour options, and a variety of louvre sizes, providing a style that suits a wide range of interiors. Whether you are looking to soak in the bath with added privacy, or bring light into your kitchen, our shutters can help bring your vision to light.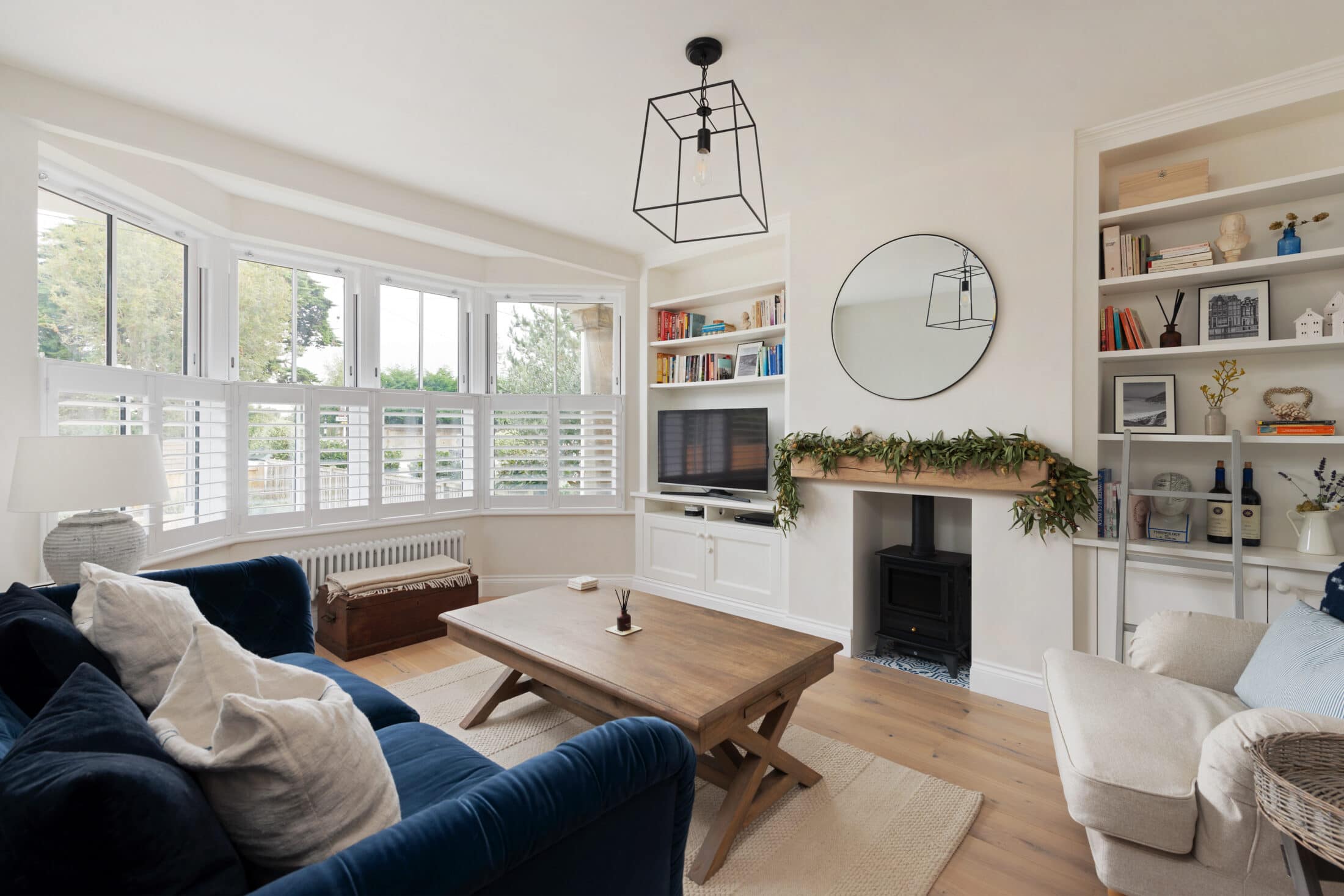 MDF
Our MDF range is an entry-level premium product. Available in most of our popular styles, this has a high-quality finish, making it a versatile and durable choice for your home.
Quick and easy to clean, MDF is ideal for small and medium sized windows, as there are limitations when using it in larger installations or special shapes due to its weight.
As MDF is a robust and hard-wearing material, it is a good choice for those with a busier family life. If your furnishings need to be a little bit more resistant to scratches and bumps, then MDF may be the material for you.
This range is available in 9 different paint colours.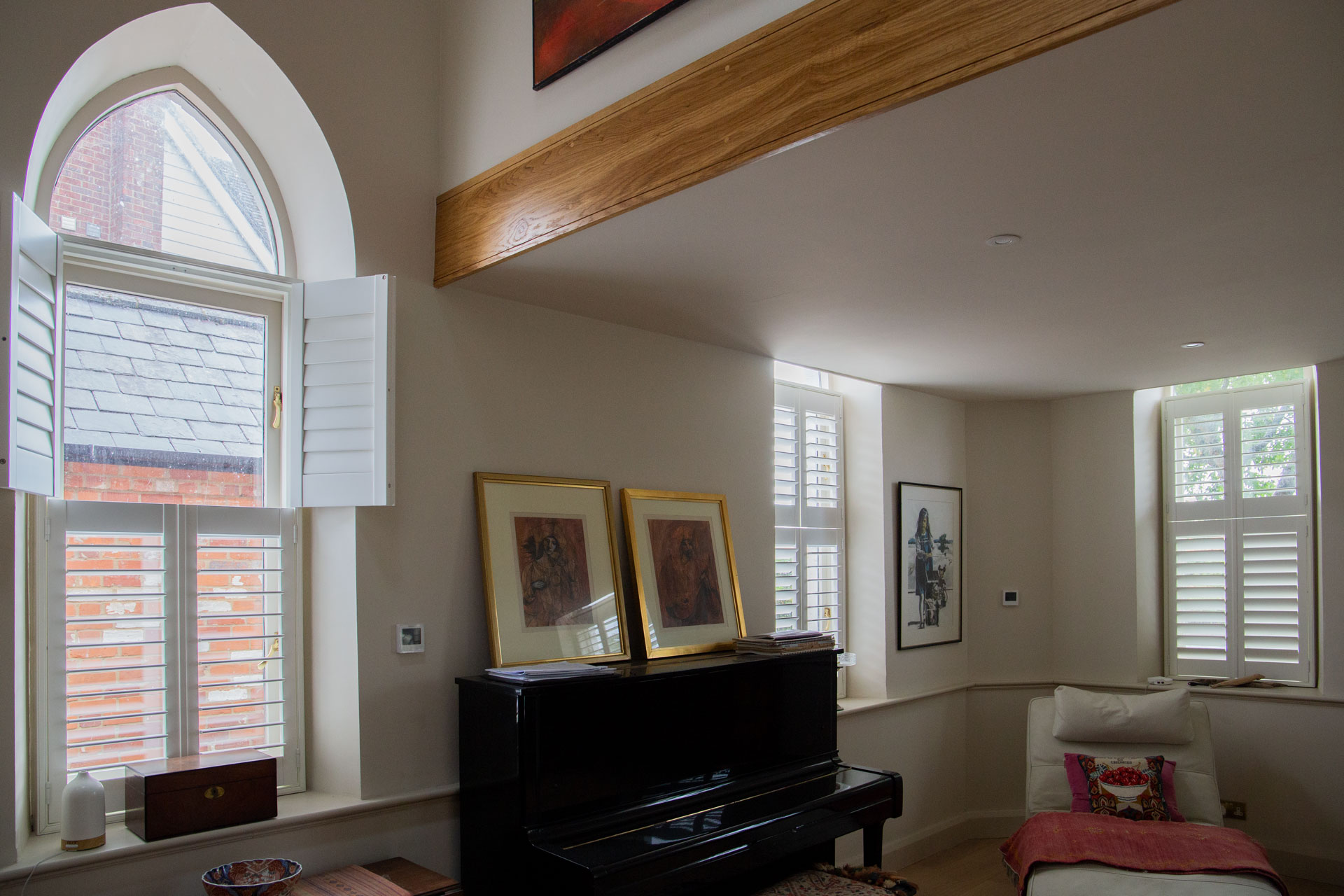 Paulownia Wood
Paulownia is a great softwood for shutters, as it is not only ethically sourced, it also has one of the highest strength-to-weight ratios on the market. The stained option is crafted from Paulownia, one of the world's fastest-growing tree species, maturing in under 10 years, and also known for the natural beauty of its grain.
Paulownia wood is much lighter than the MDF products. Being lighter makes it an ideal choice if you have larger windows or require window coverings for your roof spaces. Paulownia can also be used for installations such as shaped windows and conservatories that require more complex frames.
If you are looking to complete the design of larger openings, such as for patio doors, in-built wardrobes, or room dividers, then Paulownia is the material for you. The lighter, robust hardwood is particularly suited to the bi-fold and by-pass track systems needed for these grander spaces.
Paulownia is available in a choice of 30 paint colours and 24 stain colours. You also have the choice to have custom colour paint options.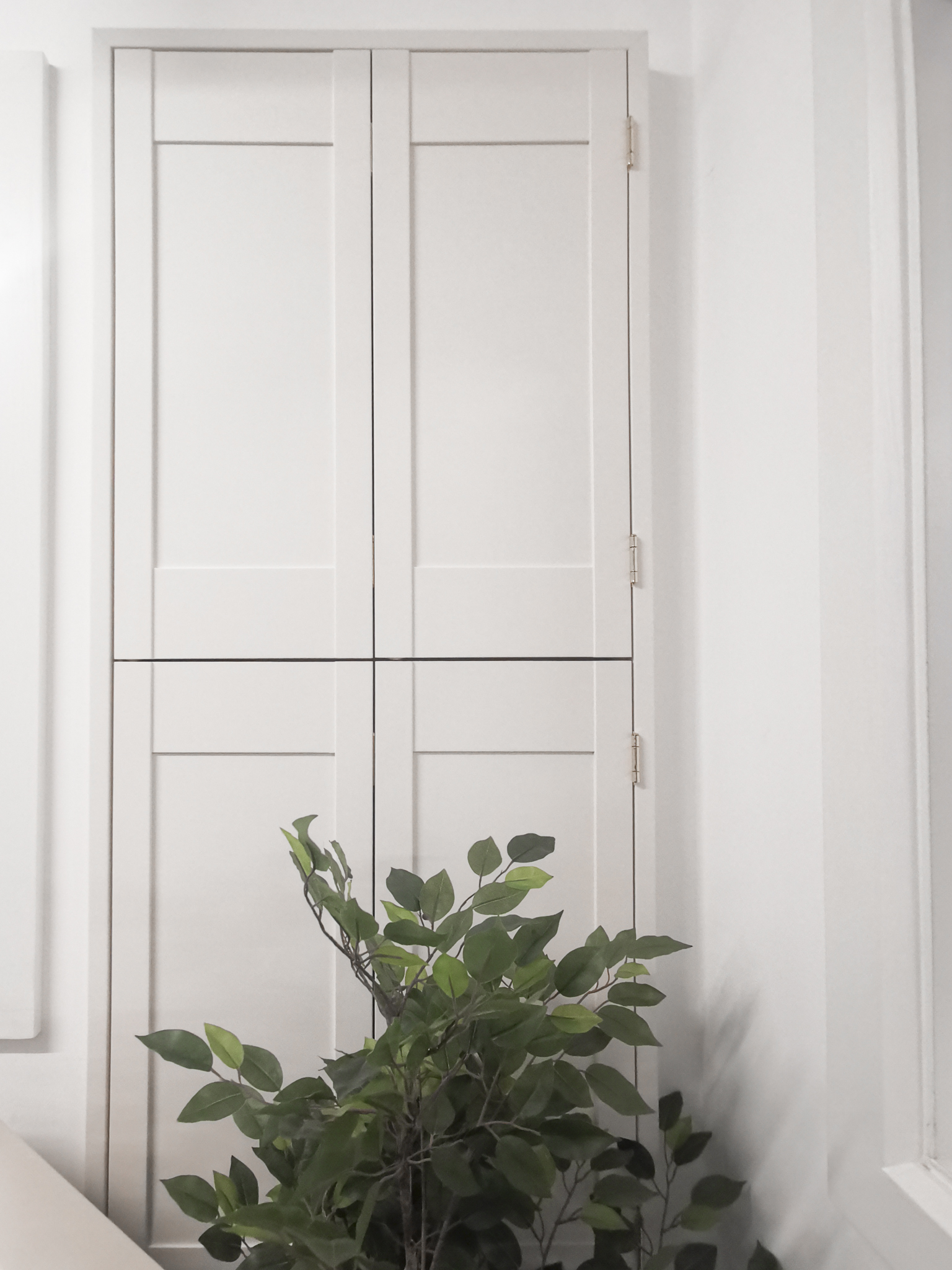 Basswood
Basswood shutters are the most popular choice of all wood shutters for windows. It has a closed grain and produces less sap, which makes it easier to apply primer and stains. The slow growth also means that the wood is straighter and cracks less, making it a much better choice than other woods. This option remains one of the best choices for Tier-on-Tier Styles or large panels, as for conservatory windows.
Basswood is a hard, durable type of wood that resists warping and is not easily affected by heat and water. That means you can install them even in spaces where you would normally avoid using timber shutters, such as bathrooms and kitchens. This versatile species can also be used in food containers, surfboards, and other custom projects.
This material is available in 14 paint colours, custom paint colour, and 8 stain options.