Made to Measure Blinds for Schools, Homes & Businesses in Kent
Whatever your window shape and size, we have the solution. From traditional types of blinds through to something more contemporary with hundreds of colour and fabric designs to suit; be it your country cottage or modern city pad and everything in between.
Blinds offer an effective and stylish way to dress your windows, enhancing a room with colour and elegance.  Blinds can either be very discreet and even completely hidden away when not in use, or they can make a bold statement. The numerous practical benefits of blinds include reducing sun glare and heat as well as providing blackout situations, which can prevent damage to furniture and reduce fading to all types of flooring.  Blinds will reduce heat loss through the windows as well as provide privacy, whilst letting light in.    
Why not ring us for a free appointment to measure up and talk through the options for your windows. Elite Blinds offer free, no obligation advice in your home or business so we can understand what is involved.
You don't have to worry about the measuring and can view the blind and fabric samples in your surroundings, making choosing so much easier.
We work with you, to achieve the outcome and finish that you are looking for.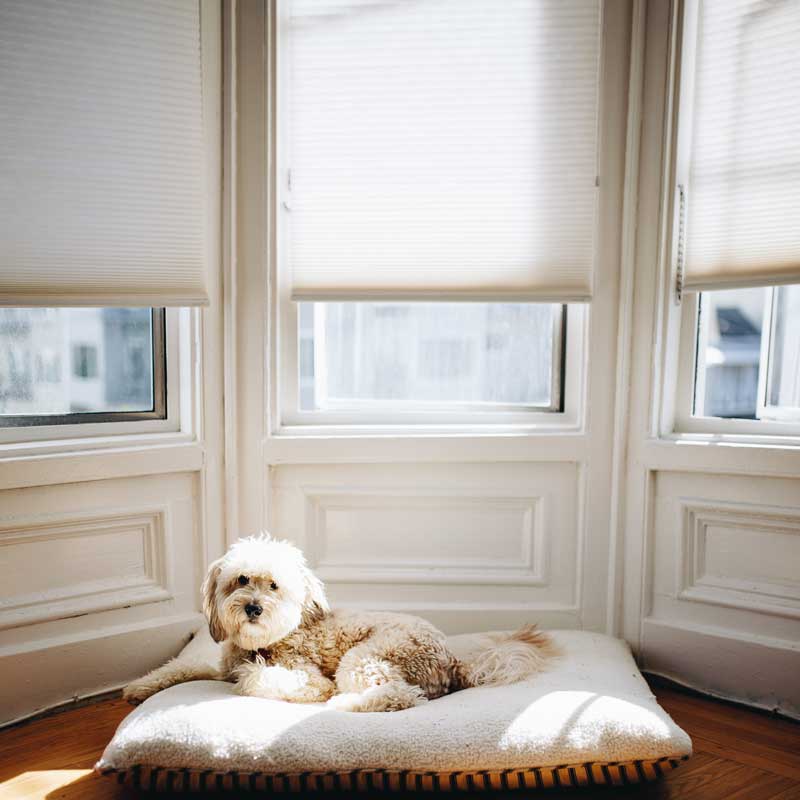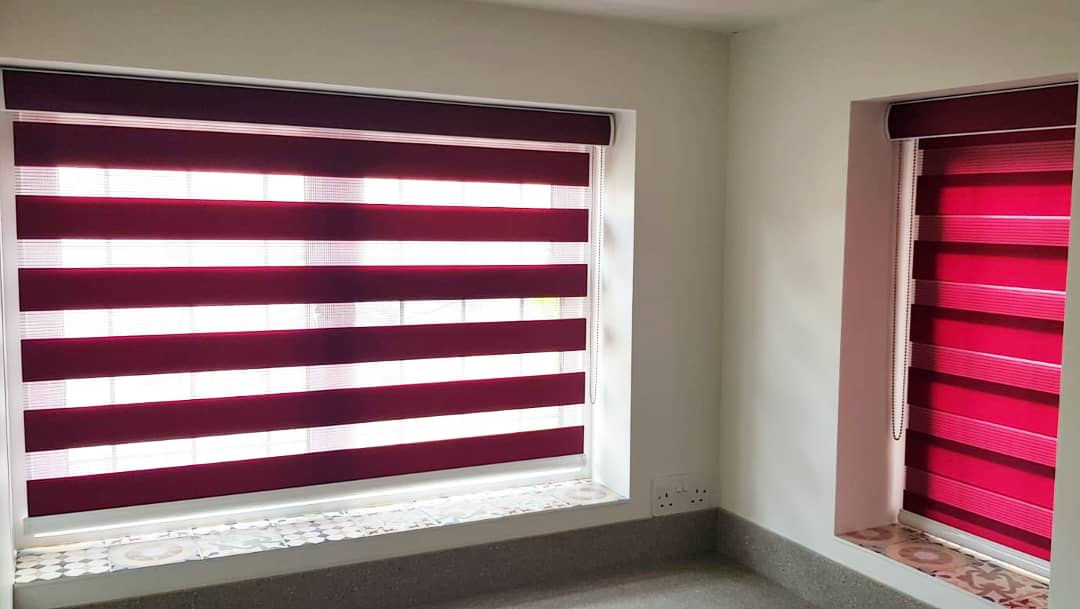 'Duorol' Blinds
The Duorol is a 'double roller blind'. Its effect comes from shifting fabric stripes up and down past each other. When the two transparent bars line up, it allows light in and when the bloc fabric lines up, it blocks out light. Positions in between allow varying amounts of light through into your room, whilst also providing privacy.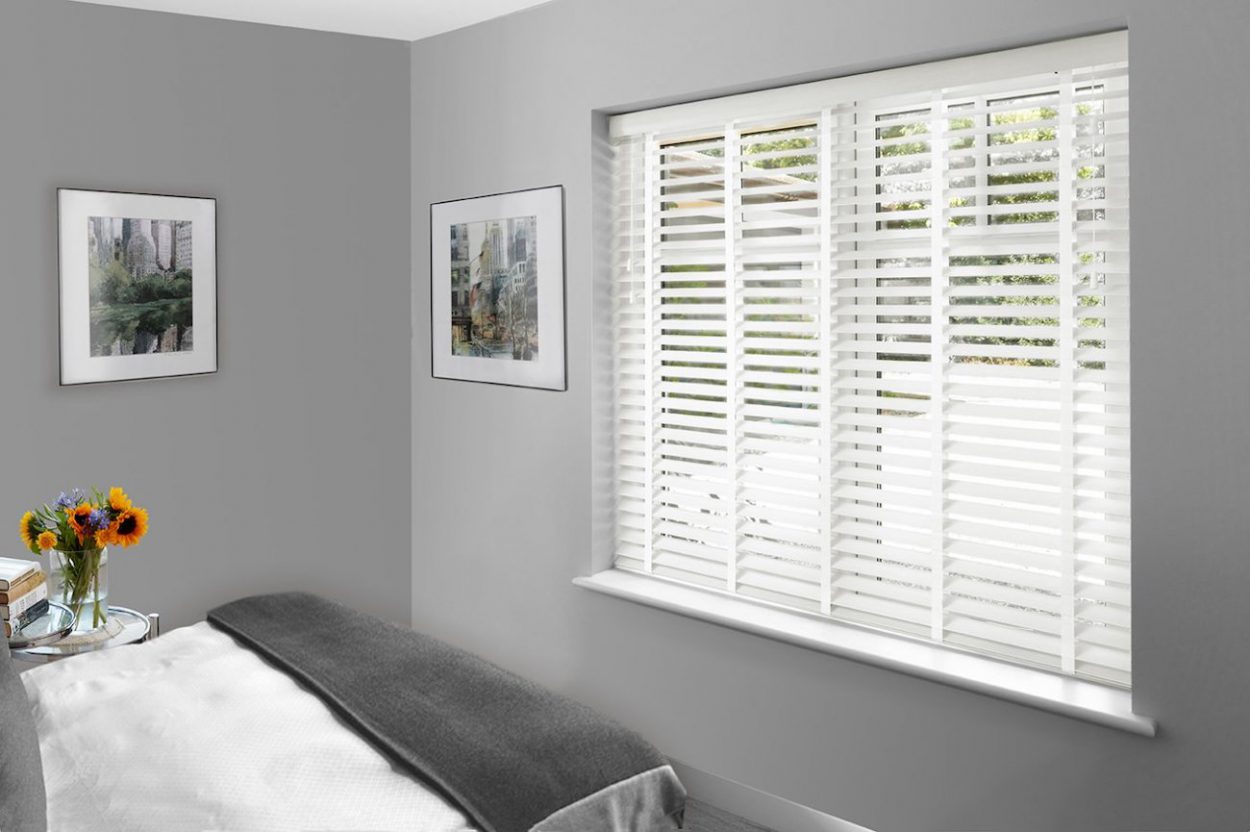 Venetian Blinds
Natural wood Venetian blinds made from sustainable wood to match your shutters and give versatility in light control. Available in different wood tones and painted finishes with 'wood style' versions for bathrooms.
Aluminium Venetian blinds offer an inexpensive, hard wearing option ideal in rental properties or commercial situations.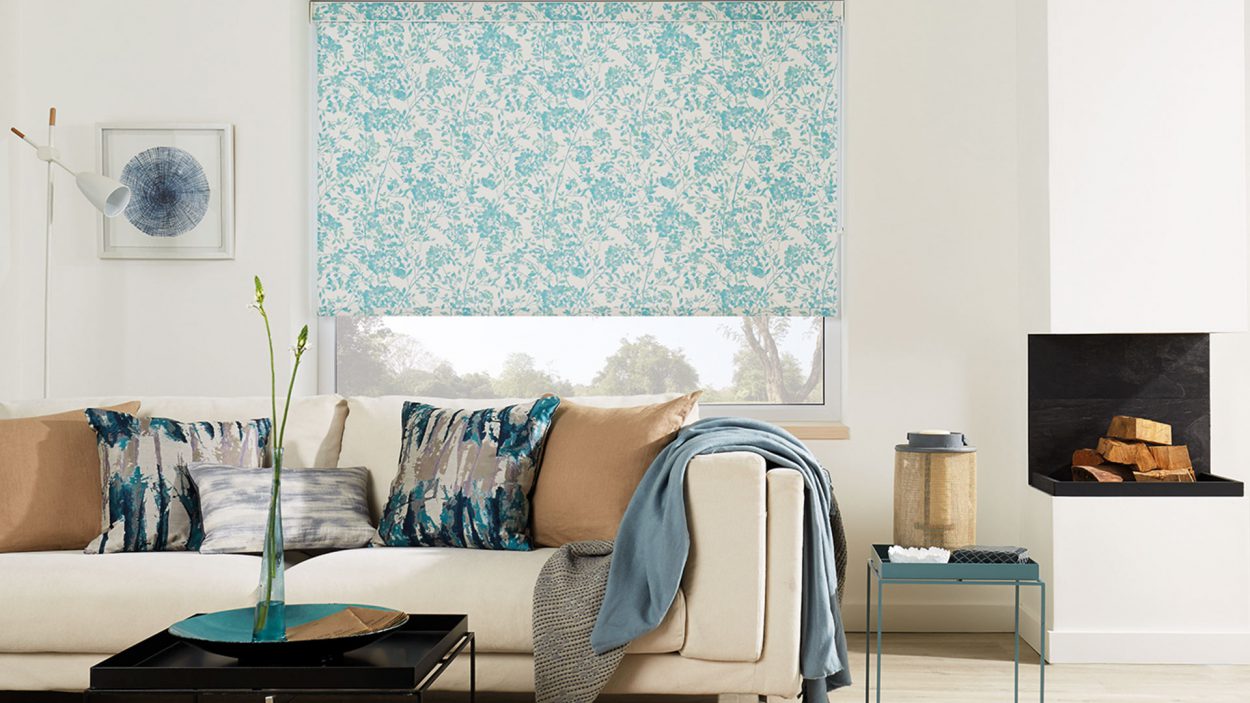 Roller Blinds
This traditional and popular blind is constantly being redesigned to stay up to date, with contemporary fabric designs and child safe operating systems.
Roller Blinds
Mini Roller Blinds – on a small head rail ideal for inward opening doors or to use in conjunction with other window coverings – very neat and practical.
Motorised Roller Blinds – with remote control – operate your blinds at the touch of a button!
Senses (Soft Close) – the ultimate in roller blind sophistication!
Duorol (or double roller blind)
Finishing Touches – Scallops, Eyelets, Poles, Braid, Decorative Pulls, Beads – you name it!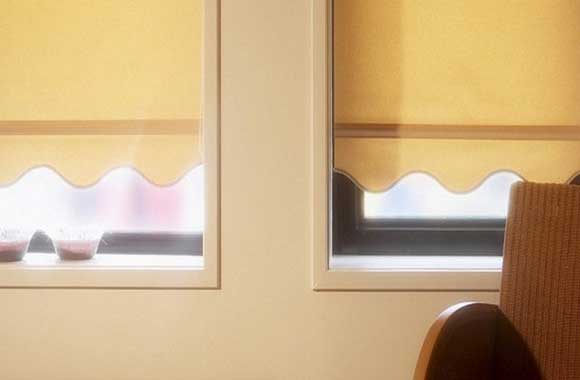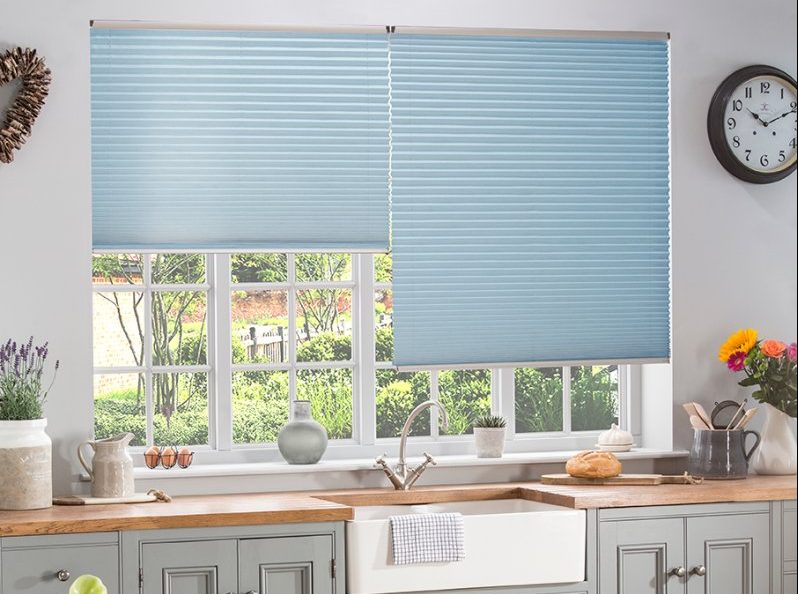 Pleated Blinds
Pleated fabric blinds are treated with solar protective coating (SPC®) and solar pearlised finish (SPF™) giving them advanced solar and optical properties that will filter light, reduce glare and help lower heat build-up in the room.
Energy Solar Protected (ESP®) fabrics are a blackout fabric offering total protection against excessive sunlight –ideal for a conservatory.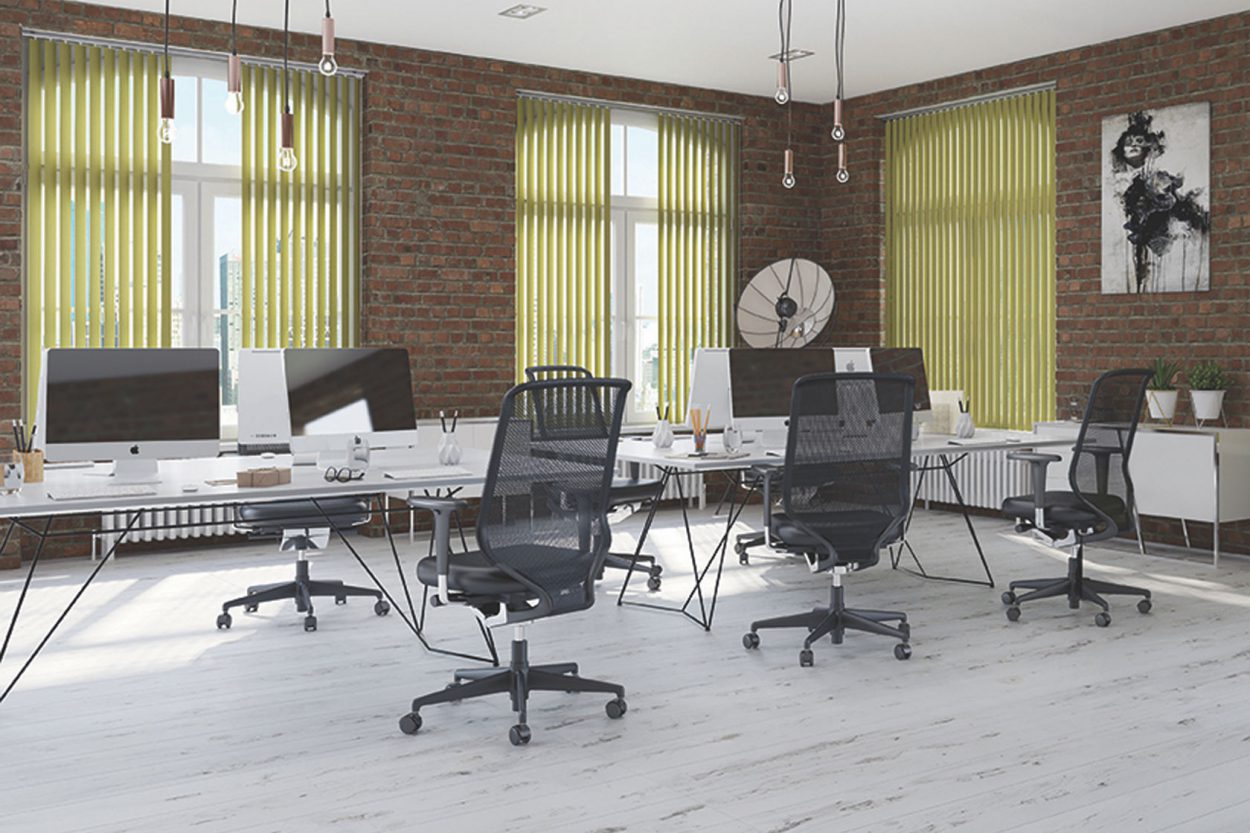 Vertical Blinds
Vertical Blinds are comprised of louvres (or vanes) made from fabric, plastic or even wood that hang down vertically and can be tilted to allow just the right amount of light or sun into the room, whilst maintaining privacy.
They can be drawn back to either side of the door or window opening or drawn back from the middle with half the vanes at each side.
Venetian blinds give versatility in light control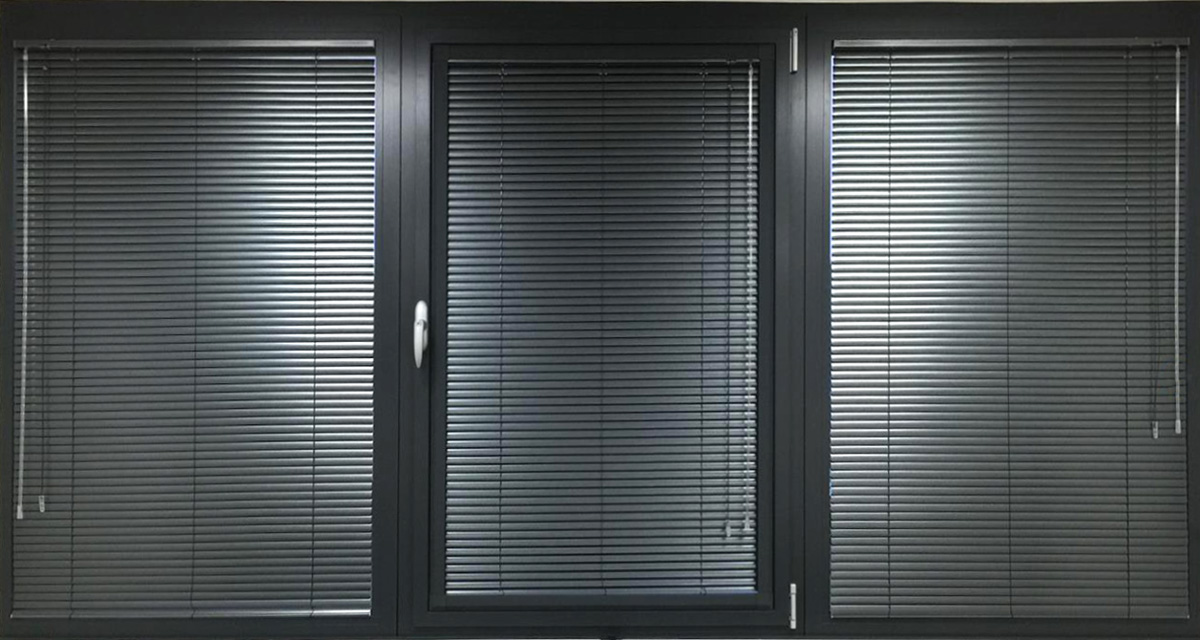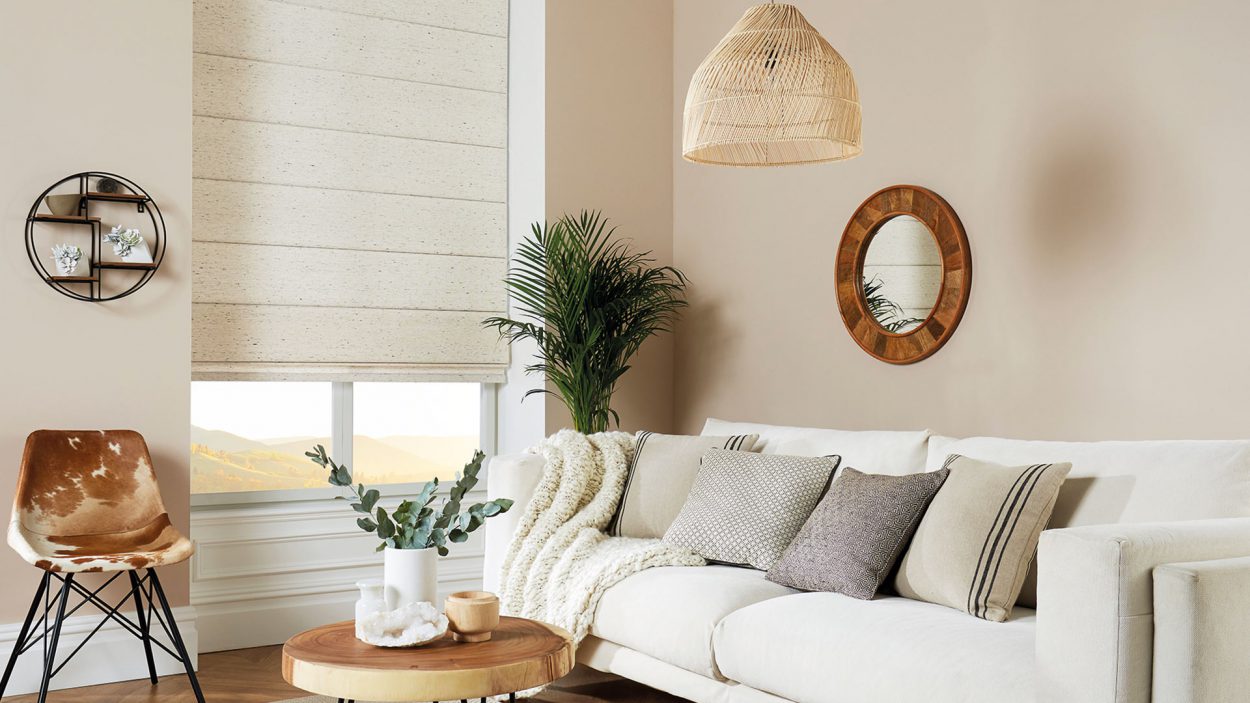 Roman Blinds
A stylish alternative to curtains that create a soft, clean and elegant look. Available in modern prints or classic plains bringing any design theme together.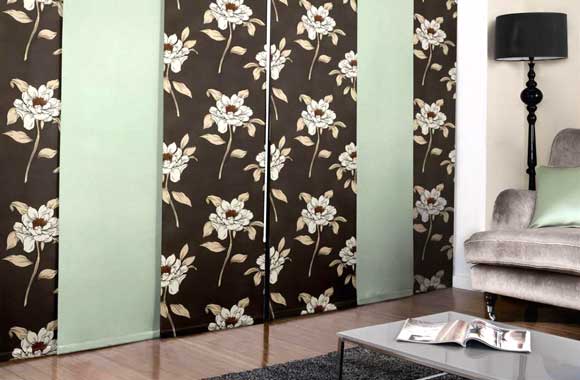 Panel Blinds
Great for large windows/patio doors or for partitioning off a room or hall in a school.